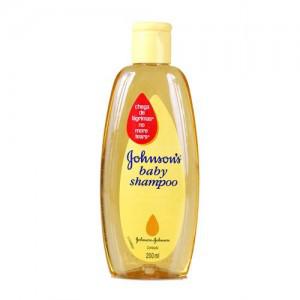 I don't know about you but I just love the baby Johnson & Johmson range, we use the shampoo, bubble bath and body lotion here.
I was utterly shocked and disgusted to read that the soft and gentle range that it promises indeed had traces of cancer causing chemicals in it.
The company have agreed to remove these chemicals over the next two years.
Two chemicals considered harmful to babies remain in Johnson & Johnson's baby shampoo sold in the U.S., even though the company already makes versions without them, according to a coalition of health and environmental groups.

The Campaign for Safe Cosmetics has unsuccessfully been urging the world's largest health care company for 2 1/2 years to remove the trace amounts of potentially cancer-causing chemicals – dioxane and a substance called quaternium-15 that releases formaldehyde – from Johnson's Baby Shampoo, one of its signature products.

Read the full article 
I am not sure if I will continue to use this range now. What about you?