Podcasts
1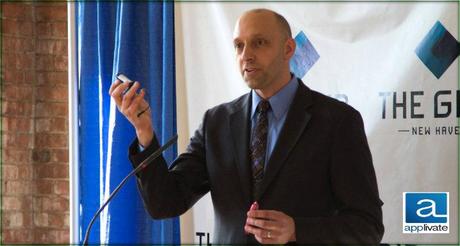 1 Flares
Twitter
1
">
Facebook
0
Google+
0
">
LinkedIn
0
">
Pin It Share
0
">
Buffer
0
Buffer">
Reddit
0
">
Email
--
Email to a friend">
1 Flares
×
How did I start my business? Join us as

John Fitzpatrick

 shares his entrepreneurial journey and experiences. Learn how he started his company by winning Startup Weekend in New Haven, CT.
John Fitzpatrick is the cofounder of Applivate, the maker of 

ShugaTrak

, a new mobile app that automatically gets blood sugar readings from glucose meters and sends them out in text messages and emails to people you designate.
AUDIO ONLY:
SHOW NOTES:
Entrepreneur I Admire and Want to Learn From?
Jeff Bozos founder (Amazon)
Name Dropping:
Tools, Softwares and Resources Mentioned
The Office:
Book Recommendation:

The Lean Startup 
 - Eric Ries
Startup Blog Recommendation:
The Whiteboard CT – Connecticut Community Blog
Connect with John Fitzpatrick
Twitter @Fitzri
LinkedIn/John Fitzpatrick
Email: [email protected] applivate.com
Image: Whiteboard CT
1 Flares
Twitter
1
">
Facebook
0
Google+
0
">
LinkedIn
0
">
Pin It Share
0
Buffer">
Reddit
0
">
Email
--
Email to a friend">
1 Flares
×
The following two tabs change content below.




Co-Founder
at
Triplefy
Got Startups? Tell us about it here. - You're invited to connect with me on LinkedIn email: herby @ billionsuccess.com




Latest posts by Herby Fabius
(see all)
John Fitzpatrick Co-founder of ShugaTrak: Launched by Winning Startup Weekend

- 06/27/2014

The 9 Most Despised Work Personalities [Infographic]

- 06/22/2014

I am an Entrepreneur: Every Finish Line is The Beginning of a New Race

- 06/21/2014