I've decided that no matter how much I diet, dieting alone will not change my body shape, apart from making me thinner! I want to be toned, firm if you will. No wobbly bits!!
With that revelation in mind, I have decided to start jogging.
When we were out for Khila's hen do last week I decided this and thought I'd drag her along for the ride.
It got to Sunday night (this is when we planned to jog) and it was extremely windy and cold, so we decided instead to go to the gym. We got ready, but when we arrived our plan was foiled, of course it was, it was 7 O'clock and the gym was closing..........we decided to jog.
We did a lap of our local lake, I'm told it's about 2 miles, and I felt great when we were done. I managed to jog, very slowly may I add, all the way around. Last night me and Khila jogged again, this time to the local shops and back.... I really can't wait to do it again,.
I'm told that jogging is addictive, wouldn't that be great, to be addicted to exercise, could you imagine.
I may even start pounding the street's on an evening, in my local area. My only reservation is that it probably isn't safe in winter to go out jogging on my own, maybe when the nights are lighter that would be a more sensible idea.
I'll leave you with my, make do, jogging attire. (Is is bad that I'm already planning to shop for new jogging clothes. Serious problem I know, but when a girl loves to shop.......... I will wait to see if I feel the same in a months time).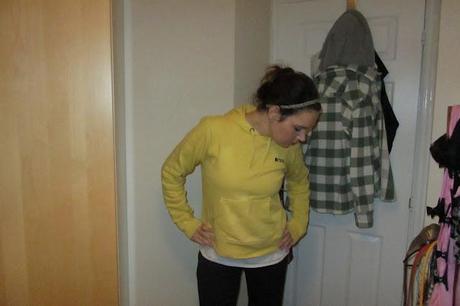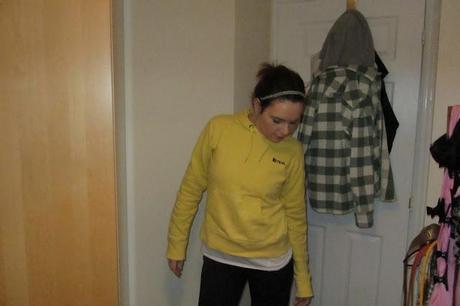 Vest- Topshop Hoodie- Bench Joggers- Mark & Spencer (were my mums)
                                                                                                  K