One of my Uncle Joe's letters will be posted to this Blog each and every Friday until they are done.Please see below for a link to Joe's full story and the other letters in this series so far.
At the time of this letter, Joe is several months into his RAF experiences and has just made a move from RAF Wratting Common in Cambridgeshire, to Feltwell in Norfolk for the crew's Lancaster Finishing School training. 
Letter 78; 17th November 1944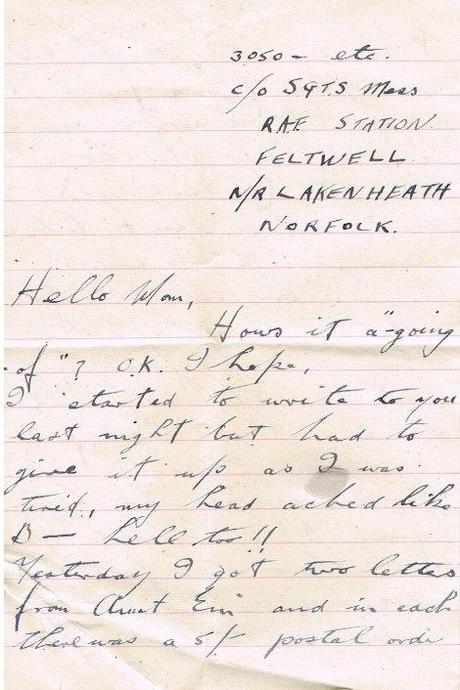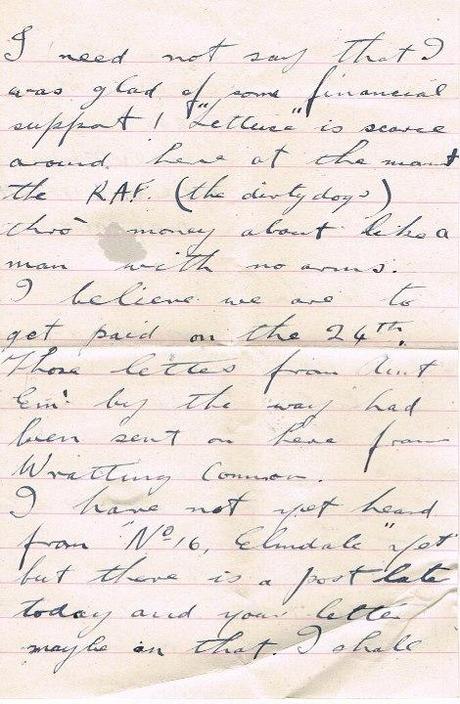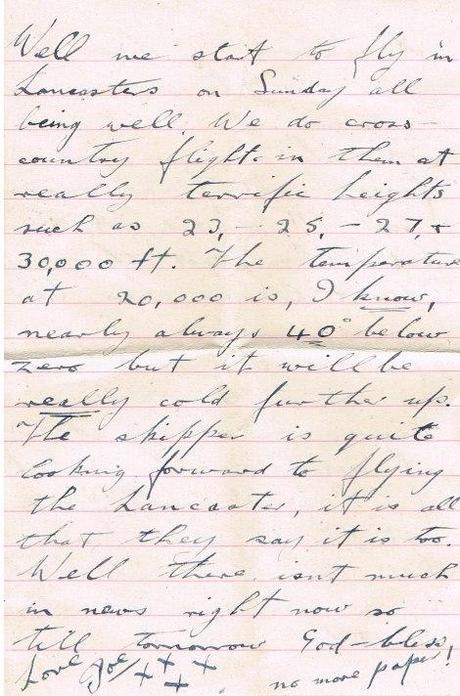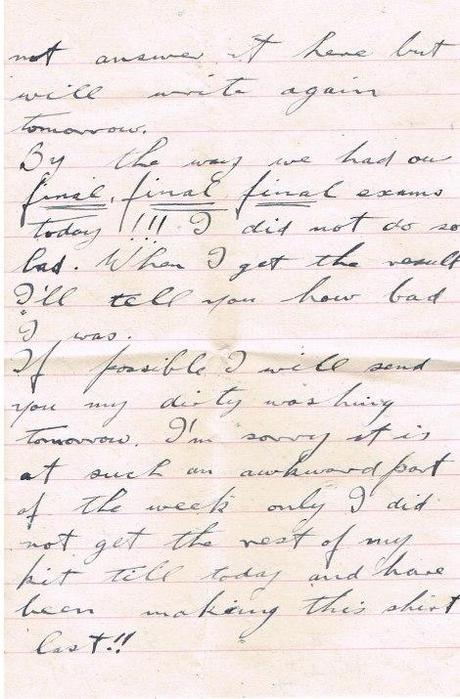 "3050- etc.
c/o Sgt's Mess
RAF Station, Feltwell,
Nr. Lakenheath, Norfolk.
Hello Mom,
How's it 'a-going-of'? OK I hope. I started to write to you last night but had to give it up as I was tired, my head ached like B—- hell too!!
Yesterday I got two letters from Aunt Em and in each there was a 5/- postal order. I need not say that I was glad of some financial support! 'Lettuce' is scarce around here at the moment. The RAF (the dirty dogs) throw money about like a man with no arms. I believe we are to get paid on the 24th.
Those letters from Aunt Em by the way had been sent on here from Wratting Common. I have not yet heard from no.16 Elmdale yet but there is a post later today and your letter may be in that. I shall not answer it here but will write again tomorrow.
By the way we had our final, final, final exams today!!! I did not do so bad. When I get the result I'll tell you how bad I was.
If possible I will send you my dirty washing tomorrow. I'm sorry it is at such an awkward part of the week only I did not get the rest of my kit 'til today and have been making this shirt last!!
Well we start to fly in Lancasters on Sunday all being well. We do cross country flights in them at really terrific heights such as 23, 25, 27, and 30,000 feet. The temperature at 20,000 is I KNOW, nearly always 40 degrees below zero but it will be REALLY cold further up. The skipper is quite looking forward to flying the Lancaster, it is all that they say it is too.
Well there isn't much in news right now so 'til tomorrow. God bless.
Love Joe xxxx
P.S. More paper!"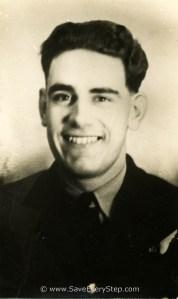 Excitement is in the air, for sure. The exams just seem to keep on coming, but the boys have their first Lancaster outing to look forward to in a few short days.

To read more about Joe's letters please follow this link. There you will find the full selection of letters to date, as well as more information about his fascinating yet ultimately tragic story. He was our family hero. He IS our family hero. If I knew how to complete an effective RAF salute, I would salute you now, Joe. Long may your memory live in our family stories. I hope to post a new letter from Joe's correspondence with his Mother here every Friday until they're done. It will be a turbulent and heart-wrenching journey. Subscribe to the Blog to make sure you don't miss any of it.
If you enjoyed this post, please share it using the buttons below!