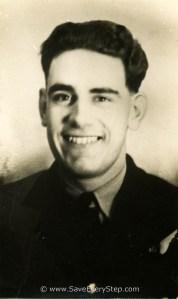 A bit of background for newcomers
Joe (aka 'Mac' to his RAF comrades) was my Uncle, but we never met. His precious letters have come into my possession some near-70 years after they were written. It is my honor to transcribe them, and the poignancy of hindsight about what happened to Joe makes this all the more difficult to write, but all the more important that I do. One letter will be posted to this Blog each and every Friday until they are done.
Please see below for a link to Joe's full story and the other letters in this series so far.
If you've been following Joe's letters, you may be interested to know that I have recently been successful in contacting the surviving family of Mac's friend and crew member, Ivor Turley. Ivor was rear gunner to Joe's mid-upper gunner, and it has been a real thrill to discover each other. More on this later!
In this letter, Joe  is 6 months in to his RAF experiences and is wearing his newly acquired Sergeant stripes with pride. He is now stationed at Upper Heyford in Oxfordshire.
Letter 49 - 22nd July 1944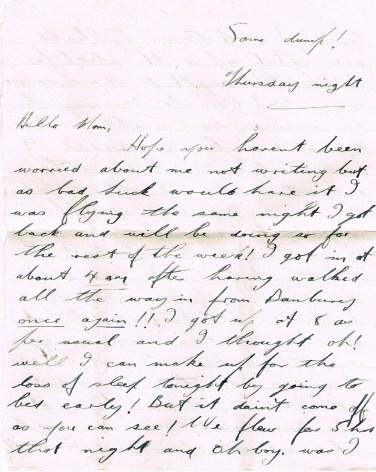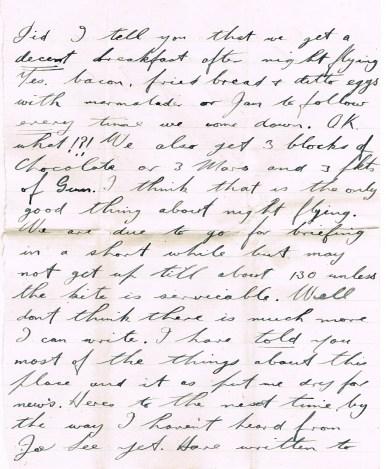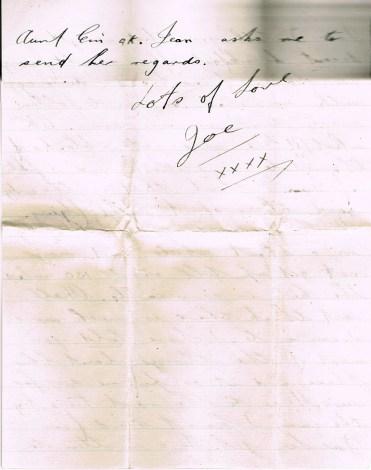 L

etter transcript:
"Same dump!
Thursday night.
Hello Mom.
Hope you haven't been worries about me not writing but as bad luck would have it I was flying the same night I got back and will be doing so for the rest of the week! I got in at about 4am after having walked all the way in from Banbury ONCE AGAIN!! I got up at 8 as per usual and I thought oh! well I can make up for the loss of sleep tonight by going to bed early! But it didn't come off as you can see!
We flew for 5 hours that night and oh boy, was I tired! I don't think I shall ever catch up with sleep for months! We ought to have danger money too!
While warming up the engines last night we began to notice a burning smell. At first we thought it was the exhaust smoke but after a bit it got very bad so skipper says "Get out chaps, in a hurry". It was an electrical 'short' in the bomb bays and should we have taken off we would have been in a bit of a fix!! What a war!!!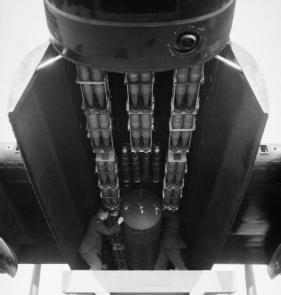 By the way have you sent the old crock yet? It was pay day today but we didn't get paid as we were flying at the time. Nobody seems sure as to where we get it anyway! We will!
Did I tell you that we get a decent breakfast after night flying. Yes, bacon, fried bread and ditto eggs with marmalade or jam to follow EVERY time we come down. OK what?!! I think that is the only good thing about night flying.
We are due to go for briefing in a short while but may not get up til about 1.30 unless the kite is serviceable.
Well, don't think there is much more I can write. I have TOLD you most of the things about this place and it has put me dry for news. Here's to the next time. By the way, I haven't heard from Joe Lee yet. Have written to Aunt Em ok. Jean asks me to send her regards. 
Lots of love Joe xxxx"
Bit of a near miss by the sound of it, yet all very optimistic and matter of fact! The old crock to which Joe refers is his bike, which he needs to get around the enormous base. I can't help but read the words 'we ought to have danger money too' with a raised eyebrow. Is Joe really seeing the lack of sleep as his preliminary threat of danger, or is he being ironic about the fact that dangers SO much more serious lie ahead? Typical teenager, eh? It's all about the food, the sleep (and the girls)….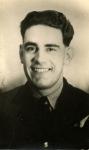 To read more about Joe's letters please follow this link. There you will find the full selection of letters to date, as well as more information about his fascinating yet ultimately tragic story.
He was our family hero. He IS our family hero. If I knew how to complete an effective RAF salute, I would salute you now, Joe. Long may your memory live in our family stories. I hope to post a new letter from Joe's correspondence with his Mother here every Friday until they're done. It will be a turbulent and heart-wrenching journey. Subscribe to the Blog to make sure you don't miss any of it.
If you enjoyed this post, please share it using the buttons below!
Tagged: 1940s, dinghy drill, family, genealogy, history, Joe, lancaster bomber, letters, memories, nostalgia, Royal Air Force, stories, wellington, World War II, writing home