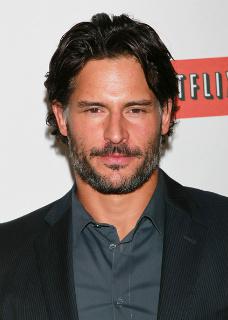 We know he's not Alexander Skarsgård or Eric Northman, but he is a part of the True Blood family! Let's show him that blood is thicker than water!
Joe Manganiello (Alcide, True Blood) needs your help! He will be hosting an event in Pittsburgh on Sunday, Sept. 11, 2011 (that is, if you can post-pone watching the True Blood Season 4 Finale – for one night)! We know it's a hard decision, but there IS a solution too!
Read more below…
He hopes to raise funds for the Children's Hospital of Pittsburgh.
All proceeds from ticket sales will benefit the Division of Hematology/Oncology at Children's Hospital of Pittsburgh of UPMC. If you are unable to attend the event, please consider making a donation in honor of Joe Manganiello in support of this event.
Event Details
Date: Sunday, Sept. 11, 2011
Time: Doors open at 8 p.m.
Place: Mixx, Station Square
Attire: Nightclub Chic
*21 and older
**Cash Bar
To make a donation, find out more information and/or purchasing your tickets – please click here.
What are you waiting for? Make a donation and/or purchase your ticket today! We're sure Joe Manganiello and especially the Children's Hospital would appreciate any support you can provide!
Thanks Eric & Sookie Lovers!
Eco World Content From Across The Internet.

Featured on EcoPressed
Mental Health and Climate Change
Advertisement