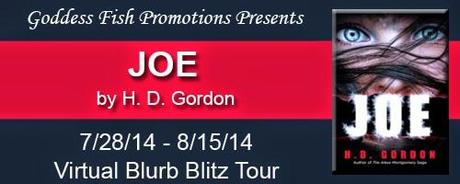 Joe
(The Joe Knowe Series, Book One)
by H.D. Gordon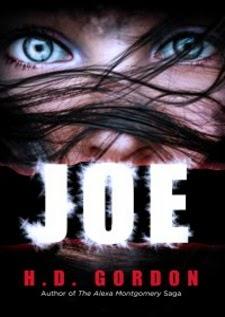 BLURB:
A psychopath planning a massacre. A stuttering young girl with disturbing visions of the future. Six ordinary people who will all be in the line of fire come the day of the disaster.
Joe Knowe is not a boy. She is twenty-one years old, and she sees things before they happen; bad things, and the worst thing she has ever faced is just around the corner. A madman is going to shoot up the college Joe attends. The trouble is, her gift is stingy on the details she needs to divert the impending tragedy. Now, Joe has four days to figure out the mystery and save the lives of many.
From the author of The Alexa Montgomery Saga comes a tense tale that glimpses the mind of a genuine psychopath, follows an unlikely hero, and explores real-life terror in a race against time that will leave the reader breathless.
Buy Links
:
Amazon
B&N
EXCERPT
"No, it will never stop. As long as you have this gift, it will never stop. And when you get out into the big ole world, baby, it's just going to get worse. Evil is not just a thing of fairytales. Evil is real and it walks among us. Evil is jealousy and hate and fear and fire. Yes, evil is fire. You saw it in his eyes. The fire reflected from those jealous, hateful eyes, and whether or not you want it to, it's going to happen.
So…What now? What are you going to do now?"
AUTHOR Bio and Links: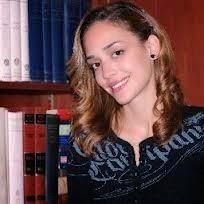 H. D. Gordon is the bestselling author of
The Alexa Montgomery Saga
,
The Joe Knowe Series
,
and
The Surah Stormsong Novels
.

 

She is a lifelong reader and writer; a true lover of words. A mother, a self-proclaimed philosopher and a wordsmith, H. D. is twenty-five years old and lives in the northeastern United States.
Author Links:
Website:

http://www.hdgordonbooks.com
Facebook:

https://www.facebook.com/HDGordonauthor
Twitter:

https://twitter.com/hd_gordon
Buy Links
:
Amazon
B&N