For those unaware, Jennifer Lopez has entered the skincare segment of the beauty market. Her JLo Beauty brand, launched in 2021, joins her makeup and fragrance offerings. The range of skincare products includes multitasking products we love. The range includes a cleanser, serum, face creme, skin booster, eye cream, SPF moisturizer, and sheet mask. Today, we highlight the JLo Beauty That Limitless Glow Sheet Mask.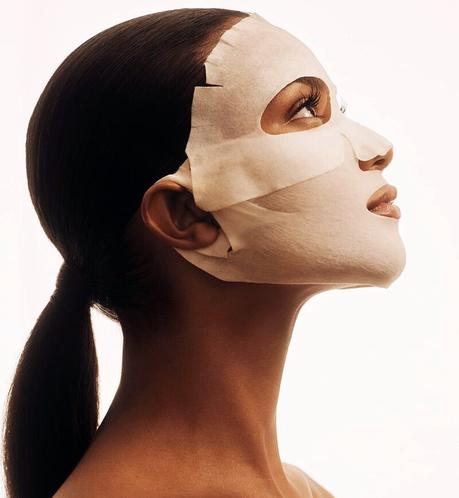 The custom 2-piece That Limitless Glow Sheet Mask is soaked in 1 oz of That JLo Glow Serum, this multi-tasking mask tightens, plumps & hydrates thanks to:
JLo Beauty Olive Complex: this antioxidant-rich complex features a 4-part olive blend of squalane, fermented oil, extra virgin oil, and leaf extract. It is clinically shown to deliver all-day moisturization and that star glow
Yeast-derived ferment: known for its antioxidant and smoothing properties, it leaves your skin silky soft
Japanese rice sake ferment: brightens and conditions for a vibrant, magnetic complexion
Sugar-derived matrix: brings surface tightening and lifting you can feel immediately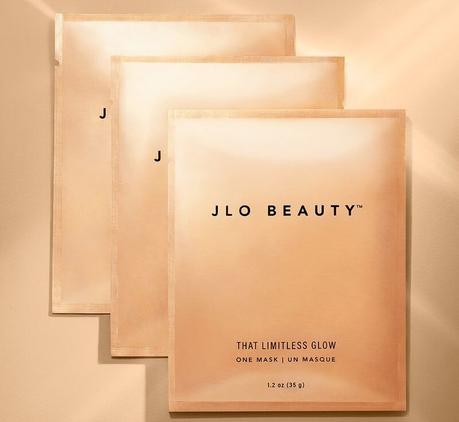 The That Limitless Glow Sheet Mask is also designed with unique double earloops for incredible staying and sticking power so you can get up and glow. We personally really appreciate the earloops because it benefits the damage caused by the friction from wearing face masks. If you wear face masks that loop around the ears, you're familiar with the pain and damage it does to your ears. You'll love the cooling and soothing aspects of this sheet mask.
Naturally, as this is Jennifer Lopez, the JLo Beauty products are huge with celebrities. You may have seen Hilary Duff shared herself testing out the mask; Drew Barrymore shared a JLo Beauty unboxing video to Instagram; Brad Goreski's Instagram mask routine has brought huge comic relief to the masses.
The 3-pack JLo Beauty That Limitless Glow Sheet Mask ($48.00) is flying off the shelves, but you can also purchase a single mask for $18.00. The popular That JLo Glow in a Multitasking Serum can be yours for $79.00; all are available at Sephora stores and www.sephora.com.