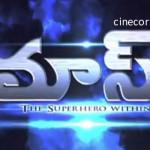 Story:
Lee (Jiva) is a kung fu knowing B.Sc. passed out who doesn't want to be doing the standard routine job. One day he accidentally meets Pooja and falls in love instantaneously. While all this is happening, simultaneously, a gang of robbers are robbing the money and jewels in different part of the city while also killing people. Pooja's father is the investigative officer.
One fine day Lee decided to woo his love Pooja as a superhero dressed in cape due to a misunderstood advice given by his grandfather. Lee accidentally gets himself involved in a police chase of the robbers and helps them to catch one of the thieves. He is then called the Mask-man.
Due to an unforeseeable incident Lee has no choice but to be Mask-man. Why is he forced to be Mask-man and will he catch the gang of robbers is the rest of the film.
Performances:
Jiva plays the role of Lee very effortlessly. Actually he has very little to do as far as acting is concerned in the film. It is the kung fu action that is more prominent here and he does a very good job at showing his skills.
Narain as villain tries to play the psychotic villain ala Joker. He does well but he lacks the screen presence to make the character a memorable one. In the end it remains as just another villain act.
Pooja Hegde has very little to do in the film apart from smiling and getting angry and throwing bricks, slippers and beating with rod. When she doesn't do those things she is largely missing.
Nasser does well as usual. He is sincere and effective.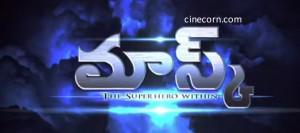 Positives:
Kung fu fights
Back ground music
Locations
Cinematography
Negatives:
Entire second half
The climax is absolute downer
Analysis:
Mask has an interesting beginning. Things pick up with the introduction of Mask-man and subsequent events. It raises expectations for the second half of the film. But the second half of the film is an absolute letdown. It feels as if with each passing scene the graph of the film is falling down and down and when it comes to climax it has gone deep down underground.
Direction by Mysskin is good if one looks at establishment level and setting of the film. He gets the mood, locations, characters and set up right but forgets the biggest thing that is to have fun with the characters. The screenplay in the second half of the film is very poor. It's too convenient and silly at times; a far cry from what it was in the first half of the film.
Technical department scores big time be it the music, especially background music, cinematography and action choreography. Combinations of these technical departments during fights give the film its finest moments.
Bottom-line:
This Mask is not worth the time.
Rating: 2.25/5

Rating: 2.0/
5
(1 vote cast)