OMG...I'm in love...With what you might ask?
A pair of
"Coral Letitia Platform Sandals"
from
fashion designer
Jimmy Choo
. Can't believe he created his first pair of
heels
at 11 years of age. That's what I called born with passion for fashion.
Why would I fall in love with these "coral Letitia platform sandals"?
These beauties were made in Italy. They sport a 5.5 inch heel, have a suede and leather rubber sole. But what I love most is the strap and buckle closures that accentuate the ankle and front of the foot. So Flirty!
Choosing
fashion pieces
to envelope these beauties was going to be tough...But I finally came across this dazzling, floaty
Peach South American Dress
from
Debenhams.com
and
cinnabar mini shoulder bag
from Reed Krakoff. One might want to wear a
cropped denim jacket
or a
faux fur jacket
to add even more pizzaz to this whole
fashion look
.
What do you think? Are you a Jimmy Choo
FAN
? Drop me a line....I would love to hear from you.
~...........................................................................................................~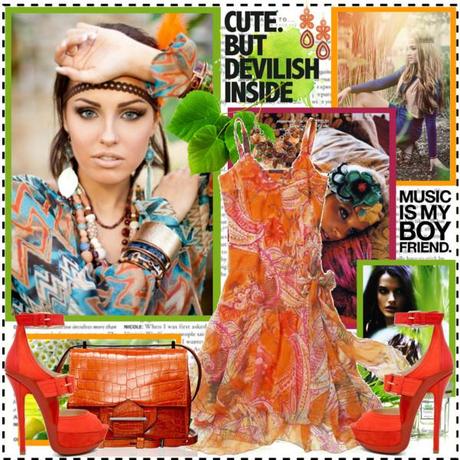 Jimmy Choo Letitia Platform Sandal in Coral by
fashiontake-out
featuring jimmy choo sandals