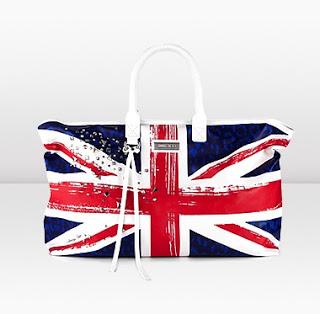 Who says that fashion industry is not as excited as the media regarding the Queen's Diamond Jubilee? Just as how it is an important event for the history and the media is similar to how it is to the world of fashion and fad.
Patriotism seems to be so much inclined with Jimmy Choo that it chose to have a one whole new collection for the Jubilee Union Jack. :) The collection came in different items such as bags, purses, sunnies, and shoes. The styles all celebrated the English national symbols such as the British flag. The colours picked for the said collection also commemorates with the said flag which is a veritable pride symbol for the British people.
Though I am not British, these items seems good to be strutting around with great style.