Hello people!I hope all of you are doing well! So 'Jewelsify.com' recently launched its new Diamond Jewellery Collection at Grub House, Rajouri Garden, New Delhi! And the avid follower I am of all the new launches in Delhi, I went there to take a sneak peak so as to see what they had in store for our pretty readers!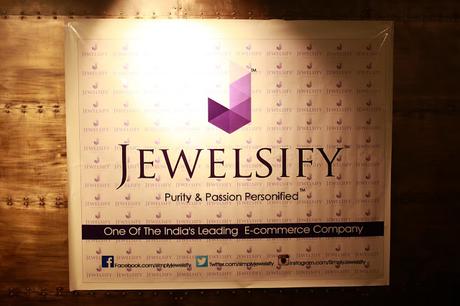 Attending events is always fun, and when mixed with good food, amazing drinks, super amazing friends and a nice collection of jewellery—we at Beauty and Beyond are all set for it! The event held in Delhi was basically organised to keep the social media influencers updated with their new collection along with their user-friendly website!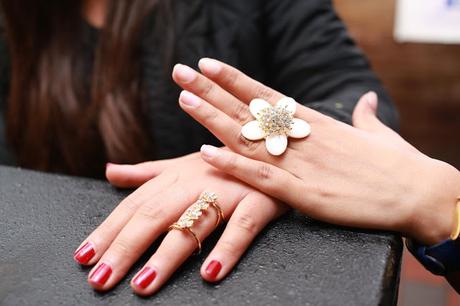 So as per the founders, the jewelry is designed keeping in mind the women who love to get noticed, who love to wear something which perks up their style quotient and these gorgeous jewelry pieces also compliments any Indian outfit. From ultra classic to flamboyant woman, these pieces of jewelry will be the perfect pick for any women for the perfect traditional yet glamorous look. The new Range of rings and earrings expresses femininity, elegance and a great style. The collection is a perfect blend of classic yet contemporary gold. The designs are for the daring, stylish, down to earth women, and I guess all the designs speak a lot for themselves!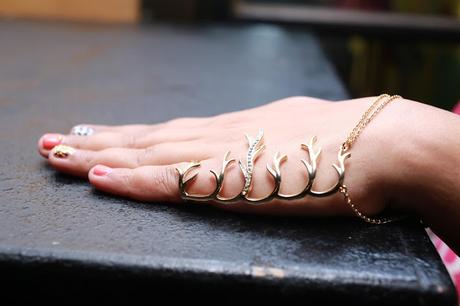 Jewellery purchase is indeed an emotional decision as well as a huge investment, here in India. So, it is really important that the consumer is not only aware of what they are buying but also taking the right decision. Jewelsify today, enjoys a strong association and trust, thus they felt the need to educate their clientele, that is us and our readers, on gold , diamond, solitaire and all the available options to help them make an informed and decisive purchase.
Every piece at Jewelsify is certified BIS, IGI, EGI or HRD and solitaire by GIA, IGI, HRD. Being the 5th generation into jewelry business, the team at jewelsify has inherited the responsibility of providing quality and priceless jewelry products."
Jewelsify possess a legacy that facilitates them in mastering the art of casting stones into precious ornaments.
About Jewelsify.com:Jewelsify.com, an e-commerce Jewellery brand, earned global reputation as the most trusted brand. The jewelry is certified by IGI, EGL, HRD and GIA and hold top lab certificate in quality design. Jewelsify.com promises to offer a delightful customer service not just in terms of designs but also helping them choose and shop over a wide range of products at their display online.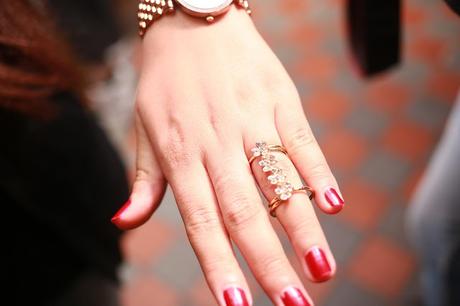 With a starting range of about 15000 INR for really delicate jewelry as well as their new valentine collection already stocked up, Jewelsify is a great pick if you wish to chose something for yourself or for those whom you love this valentines day! 
Bonus Tip: The peeps at Jewelsify have this amazing thing where they can customise your chosen design as per your budget, stone color and size and everything! But if you are on the look out to get some one else's design customised from them, sorry, that wont be happening!And one more great thing that they are soon planning on opening a try-on at home service where in they would be sending the chosen (fake) samples to your place and whichever looks the best to you, you can get it made!
Website: jewelsify.com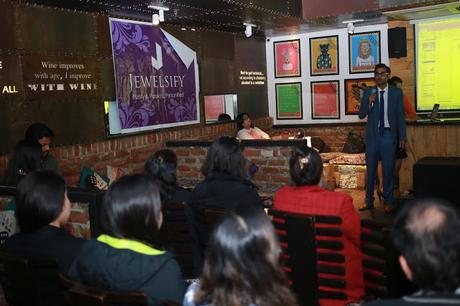 So this is all I have for today beauties! Let us know if you ever use Jewelsify and what you think of them and their forever updated collection?
By Ishleen