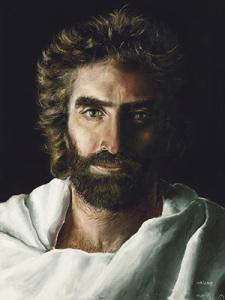 Jesus Was Not A Wimp
The Left loves to rewrite reinvent history, and one of their favorite targets is the historical life of Jesus.
Talk to most anyone on the Left, whether a priest, a pastor, or a civilian, and you'll come away with the impression that Jesus was a tree-hugging, diversity-loving, promoter of tolerance for all. Nothing could be further than the truth.
"And he found in the temple them that sold oxen and sheep and doves, and the changers of money sitting.
"And when he had made, as it were, a scourge of little cords, he drove them all out of the temple, the sheep also and the oxen: and the money of the changers he poured out, and the tables he overthrew.
"And to them that sold doves he said: Take these things hence, and make not the house of my Father a house of traffic." John 2:13
Does that sound like the kind of Jesus we get from today's watered-down Church?
Jesus was not afraid to call sin for what it is and he wasn't above a little name-calling to make a point. Indeed, he often referred to the Leftists of his day as vipers, serpents, and hypocrites.
Jesus loved everyone, and he still does, but he also knew that to engage in homosexual acts is an abomination before God: "And whosever shall not receive you, nor hear your words: going forth out of that house or city shake off the dust from your feet. Amen I say to you, it shall be more tolerable for the land of Sodom and Gomorrha in the day of judgment than for that city." Matthew 10:14
Jesus loved children, and he was adamantly pro-life. "And whosoever shall scandalize one of these little ones that believe in me: it were better for him that a millstone were hanged about his neck and he were cast into the sea." Mark 9:41
Does that leave any doubt as to the fate of eternal damnation that awaits those who support or practice abortion?
Jesus was not a vegetarian or a member of PETA. He frequently ate fish, as did all the Apostles.
Jesus was physically strong, as evidenced by his carrying of the cross. I doubt if even 5% of today's bodybuilders and professional athletes could manage that feat.
Jesus was not a tree-hugging environmentalist. He understood that the earth is here to serve man, not the other way around. "And in the morning, returning into the city, he was hungry. And seeing a certain fig tree by the way side, he came to it and found nothing on it but leaves only. And he saith to it: May no fruit grow on thee henceforward for ever. And immediately the fig tree withered away." Matthew 21:18
With all the evil occurring in the world today, Jesus would take one look at the Church's preoccupation with the environment and "Global Warming" and call it for what it is: an insult to God.
In short, Jesus stood for everything that's in stark contrast to the dictates of the Left (and the dictates of the Left just happen to be the platform of the Democratic Party).
The message we get from today's Christian and Catholic leaders appears to be "go along to get along," but that attitude is the exact opposite of everything that Jesus taught. If we wish to emulate Jesus, it's necessary for us to follow the true example of his life, not the fairy tale version the Left would have us believe.
Bryan Fisher, the host of Focal Point, put it best: God has not called us to be nice. He called us to be good.
http://fellowshipoftheminds.com/2014/01/11/are-all-democrats-and-some-republicans-going-to-hell/