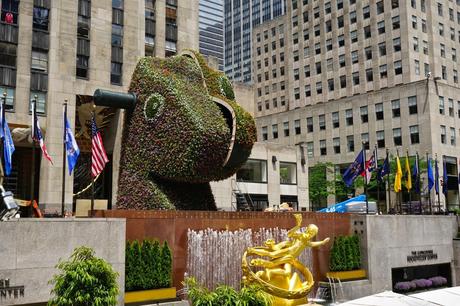 Have you seen the giant rocking horse/blooming head perched in Rockefeller Center?  It certainly takes center stage at 30 Rock to announce the Whitney retrospective featuring this prolific artist's work.  The 35 foot, 150 ton "Split Rocker" topiary is a living sculpture made from among other things, begonias, marigolds, petunias, and impatiens.  It sits on the same site as 
Jeff Koons
' "Puppy" from the summer of 2000.  One half was inspired by a toy dinosaur, the other a toy pony that belonged to his son.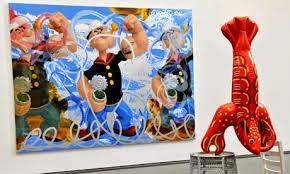 Popeye Series juxtaposed with Moustache Lobster
This historic, massive undertaking backed by
Gagosian Galler
y and The Public Art Fund is the first retrospective for Mr. Koons and the first time the Whitney has given over 27,000 square feet to a single artist.  This also signals the end of the Whitney's run at  75th and Madison.  It will reopen in its new home on the Southern end of the High Line in the Meat Packing District.  The building designed by
Renzo Piano
will debut in the Spring of 2015.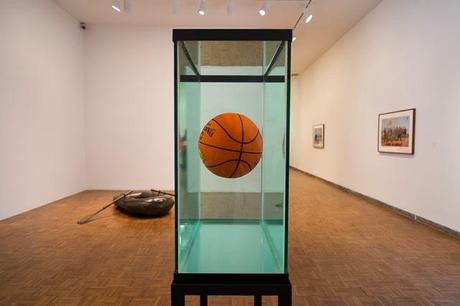 One Ball Total Equalibrium , 1985
Growing up in South Central Pennsylvania, Jeff is described as a natural salesman.  It came easily to the son of  interior decorator Henry Koons, whose clients where the wealthy of York, PA, an industrial hot spot at the time.  Jeff's earliest hero was Salvador Dali whom Jeff tracked down to meet, often referencing that signature mustache in his work.
Many of his works that include (non)inflatable toys are harnessed or tied to something.  This supposedly references "middle class dreams caught in an economic crisis"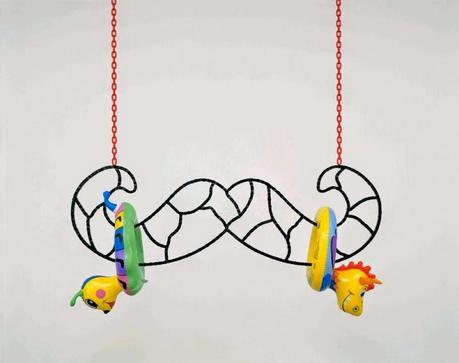 Mustache, 2003
" An object is an abstract thought that becomes a life energy"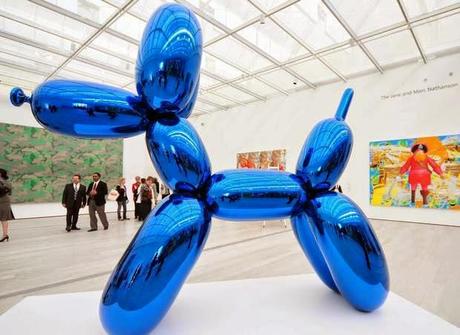 Balloon Dog
Koons has been called controversial.  He has been accused of repeating himself.  He has been sexually explicit.  He has been called a sell out.  However, his often banal objects made from mirror finish steel have turned whimsical things into cult status pop icons with a global appeal and recognition from a mass market.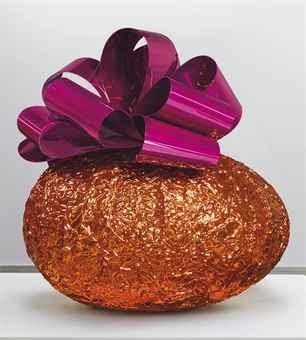 Four years in the making, it was a Herculean task making room for the huge installations.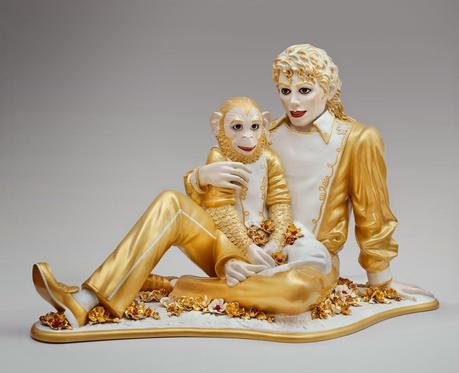 Michael Jackson and Bubbles, 1988
Jeff said he finds inspiration from his 8 children and "embracing the things we love and enjoy"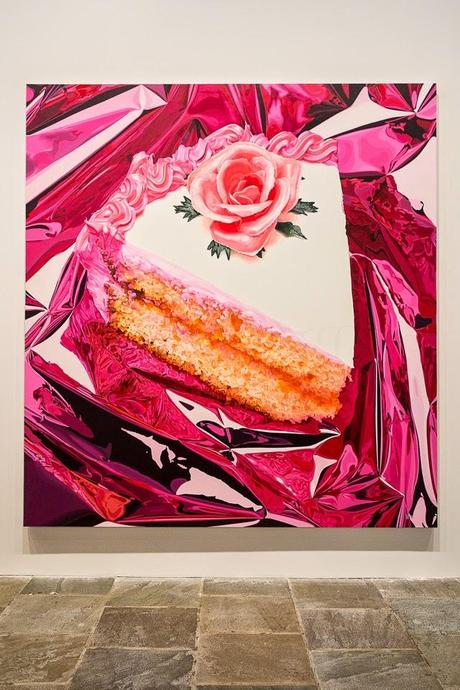 Cake 1995-97
At 59, Mr Koons is having a "Warholian" moment.  See this over 3 decade retrospective featuring over 150 works from 1978 to the present through November.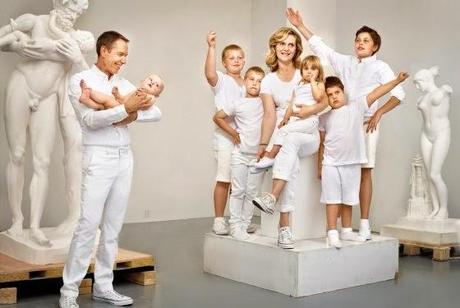 The Koons Family
The exhibit travels onto the Centre Pomidou, Musée National d'art Moderne, Paris  Nov. 2014 through April 2015. then to the Guggenheim Bilbao, Spain June 2015 through Sept 2015