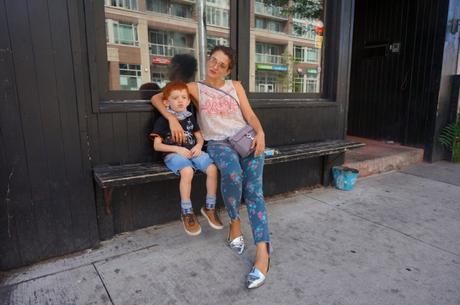 I consider myself a fairly creative individual, however, some ideas I just steal directly from Pinterest, Instagram and other blogs! Such was the case with the "inventive" way I styled (aka destroyed) these thrifted jeans in order to make a ripped high/low hem - that (to be perfectly honest).....I really love!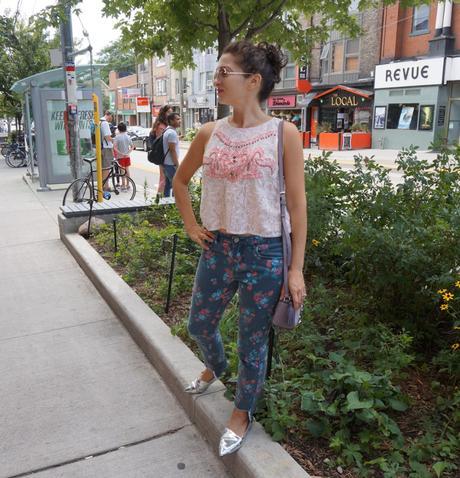 Sometimes ugly is cool, sometimes it is interesting and sometimes it is actually beautiful. One thing is for certain...ugly is totally subjective. I'm reminded of an ex-boyfriend of mine whose face I could describe as "ugly", actually he looked a bit like he had just gotten out of a boxing ring and didn't make it the first round. He was always so mistrusting of how/why I found him attractive and then one day I overheard him talking to himself saying: "Maybe she likes ugly. Some men like girls with big butts, some with unibrowns....attraction is subjective!"
............ - exactly! Just like attraction, taste in all things from fashion to food is totally subjective.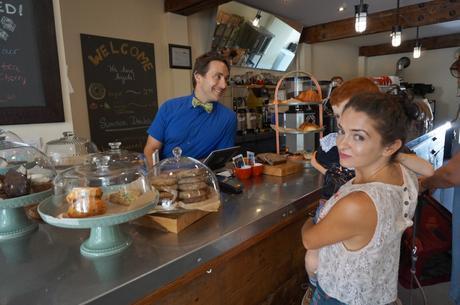 The Story of These Jeans
I will eventually have a good rant about KLM and the awful customer service I received when they lost my luggage as I have mentioned before here. Basically, I wasn't sure that they would reimburse my costs for clothes/toiletries I needed to buy and so I went to a thrift store and bought some vintage clothes that were cheap to tide me over ( see the outfits here).
These jeans were part of my massive thrifted haul, I think they were 5 bucks Canadian and based on the pattern I would place them in the early 2000's (correct me if I'm wrong!). They fit really well, and I thought the color and pattern were super funny - sold!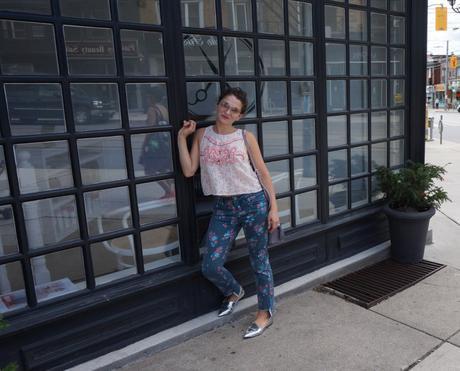 As with ALL of my pants the major issue is usually the length. A few months ago I remember seeing this trend on social media and reposted it on Instagram.
Have you ever ripped and pulled denim to make a pair of cut-off shorts? The side seams prevent you from getting a clean "cut" and often you'll have the back or front a little longer. Well....this style makes fun of that outcome by greatly exaggerating the difference between a short front and a long back, and I find it ugly yet oddly endearing and cool. To be perfectly honest I find most imperfections and quirkyness oddly endearing and cool and have a hard time trusting people, situations and places that are too perfect!
And so I present you my slightly ugly but interesting thrifted, teal, floral patterned high/low cut off jeans - at only $5 they were totally worth this experiment!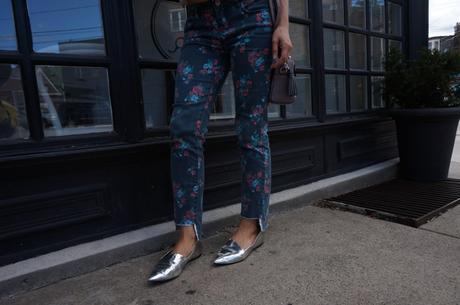 The Reason I Dressed
We're on a tour of West End Toronto these days on the blog!! On this particular day, I made it an objective that my husband would fall in love with Roncesvalles Ave, a street and area I would love to live on again, but in order to do that I have to convince my man that Toronto/Roncesvalles Ave is super cool and a place he would enjoy.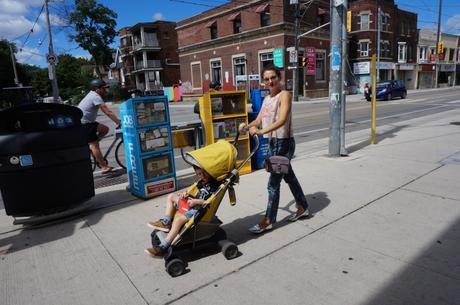 Mission accomplished I would say! There are great burger places, small independent grocery stores, coffee shops, and clothing boutiques on Roncesvalles, not to mention how easy it is to get to the Lake from here and enjoy a day of bike riding along the paths. Plus, Roncesvalles Ave intersects with a cool part of Bloor St. West which he also fell in love with...score and score!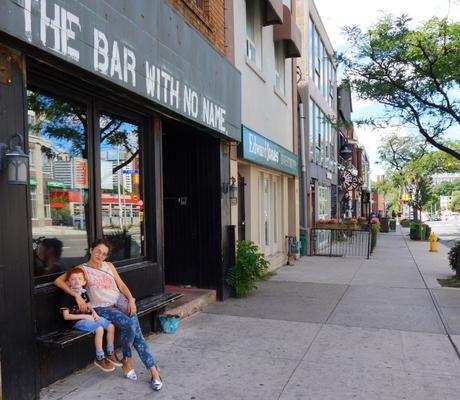 What I Wore
My peach, lace crop top is by the brand Lush Clothing and it is embroidered along with delicate beadwork which makes it a little less see-through so you can easily wear it with just a bra. My gradient crystal sunglasses were bought from a luxury vintage consignment store in Modena! My metallic flats are from Zara's 2015 summer collection.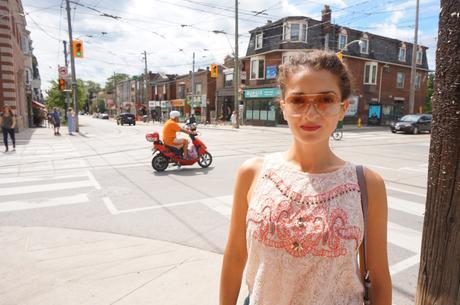 The Camera Bag
My camera bag is the MAB Camera Bag by Rebecca Minkoff in Lavender, this version is in genuine Nubuck leather. Nubuck leather is top-grain leather that has been buffed on the grain side which gives it a velvet like surface. I love this leather because as it ages it becomes more beautiful due to a sheen that develops where it rubs against your body/clothes and the patina is characteristic of the authenticity and quality.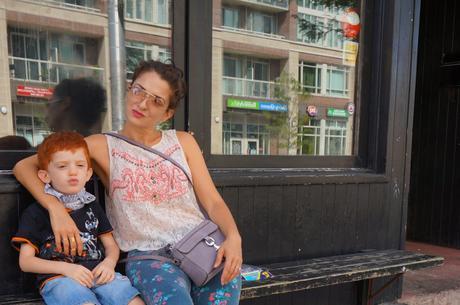 This exact bag is still available on Shopbop.com for only $175 and also available in Blue and Sand Stone.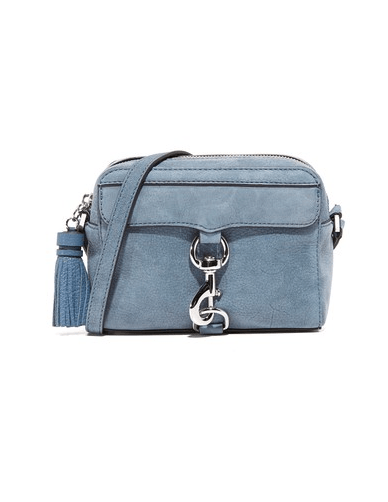 This is a classic Rebecca Minkoff style and is available in other leathers such as black, burgundy and almond almond and olive suede leather all for $175 each found here.

#REASONSTODRESS DRESS TO IMPRESS FASHION BLOGGER LINKUP
Welcome to the #REASONSTODRESS DRESS TO IMPRESS LINKUP for fashion and style bloggers!
This linkup is hosted by REASONS TO DRESS - An Italian lifestyle blog about an expat-Canadian married to an Italian leather artisan. Part of this new linkup is sharing up and coming style bloggers and we're always looking for fabulous co-hosts who will be interviewed and featured - email [email protected] for info!

SHARE YOUR POST ON TWITTER with the hashtag #REASONSTODRESS & you'll get a retweet!
REASONS TO DRESS - An Italian Lifestyle Blog About Fashion, Travel & Life in Italy
THIS WEEK'S BANNER / INSTAGRAM IMAGE :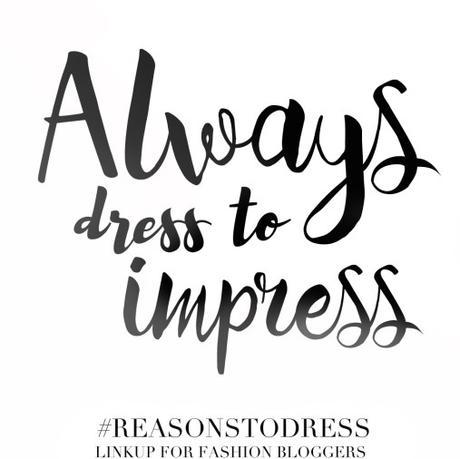 Grab the 200 x 200 version of this banner for your blog post with the code below!
PLEASE : Linkup your STYLE related posts, new and old! Or Linkup a FASHION related picture from Instagram with the hashtag #REASONSTODRESS
PLEASE: Add the badge or a link back to EITHER of the weekly hosts
PLEASE: Follow each host on at least 1 social network , we're friendly, social and generally over-sharers! Let us know that you've followed so that we can share the love!
PLEASE: Please be social and visit a post that interests you. Don't forget to use the #REASONSTODRESS hashtag to let people know how you found them!