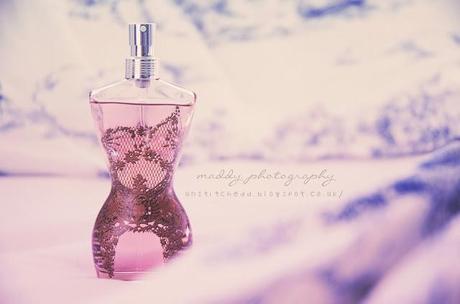 When my mom went on a business trips a couple of weeks ago and was passing through duty free she picked up the 'Classique' perfume for me as a gift, and I couldn't be happier with it. The scent is something that I have loved for a long time, spraying myself with it every time I saw it on display somewhere. 
It's quite a sweet warm scent, very versatile as it could be worn both day and night. The scents that I can pick up from it are rose, vanilla, something slightly citrusy, daffodils, jasmine, sandalwood and a slightly musky scent. Despite the sound of this, it's not overly rich, and whilst, not fresh, it's not a particulary heavy scent. The smell is something that I just can't get enough of, its almost intriguing to me, and I keep find myself sniffing it! I've also found that it lasts all day, which is great but as an EDT I'm not sure it would last as long. 

Definitely my new found favourite, what's your's?