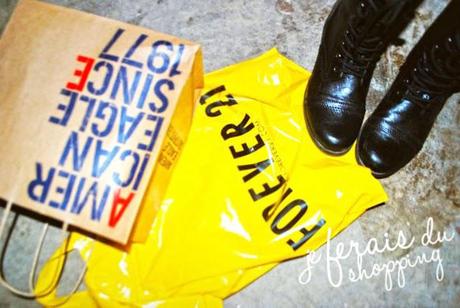 It's been a while since I've done any major shopping. Here in The Bahamas, there aren't a lot of the bigger designer clothing stores like Urban Outfitters, Zara, Hennes & Mauritz, F21 etc. I know a lot of you would probably wonder how I survive, but it's not as bad as it sounds. The Bahamas does have a great deal to offer when it comes to fashion!
It's just lately I've been feeling the need to update my wardrobe. My endless supply of skinny jeans, racerbacks, and last years winter wardrobe isn't gonna cut it anymore.
In the next two days, DC's shopping district is going to love me.
A plus tard!