It's been about a week since I arrived to New Providence and already I absolutely love it here! In fact, I'm positive that during the next eighteen months, I will have completely changed my mind about returning to Grand Bahama. Like I had anticipated, my first few days here were spent partying until I couldn't party anymore (too much partying to bring along and keep hold of my camera so, unfortunately, my adventures were not photographed)! However, I have become quite familiar with crazy Nassau city and have discovered a few spots that I'd love to share with you guys later on.
Today, though, there was a lot less going on on my agenda. After spending most of my day doing nothing to better my life, I arranged to meet with a well known photographer here in Nassau and good friend of mine, Jay Arie. We were both extremely excited to finally get together and had a great time catching up. No doubt, there will be more of Jay to come here on TLB!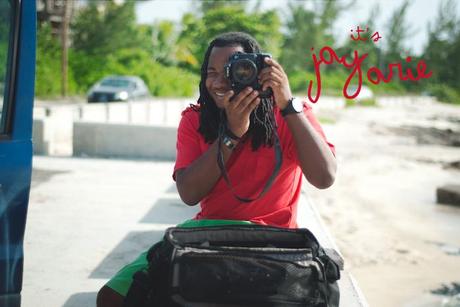 Meanwhile... 
Next week, the Fall semester begins at C.O.B. and I'm super excited! I had a chance to visit and become familiar with the campus earlier this week. Actually, I was amazed at it all. The size, the architecture and the environment was a big change from the campus back in Freeport. I like change.