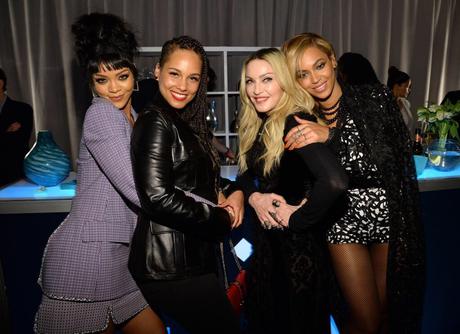 Jay Z has gather his army of stars, which consist of Beyoncé, Rihanna, Kanye West, Daft Punk, Nicki Minaj, Madonna, Chris Martin, Calvin Harris, J. Cole, Alicia Keys, and Usher to launch of TIDAL, the first-ever artist-owned global music entertainment platform. 
Via: Rap-Up.com
Alicia Keys got on the mic to address the crowd. "We come together before you on this day, March 30, 2015 with one voice in unity in the hopes that today will be another one of those moments in time, a moment that will forever change the course of music history," said the R&B singer.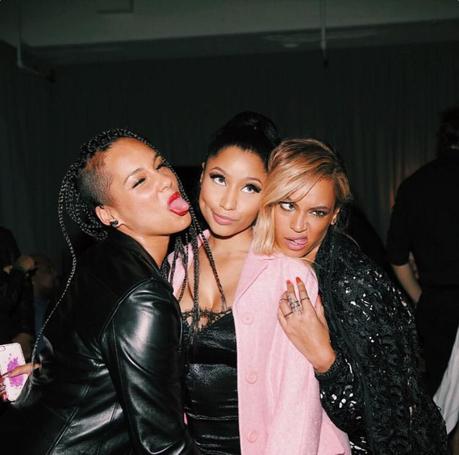 "Our goal is simple. We want to create a better service and a better experience for both fans and artists. And that is our promise to the world. Our mission goes beyond commerce. It goes beyond technology. Our intent is to preserve music's importance in our lives."
"We believe that it is in everyone's interest—fans, artists, and the industry as a whole—to preserve the value of music and to ensure a healthy and robust industry for years to come. Today is the day that we begin that journey together, all of us as one."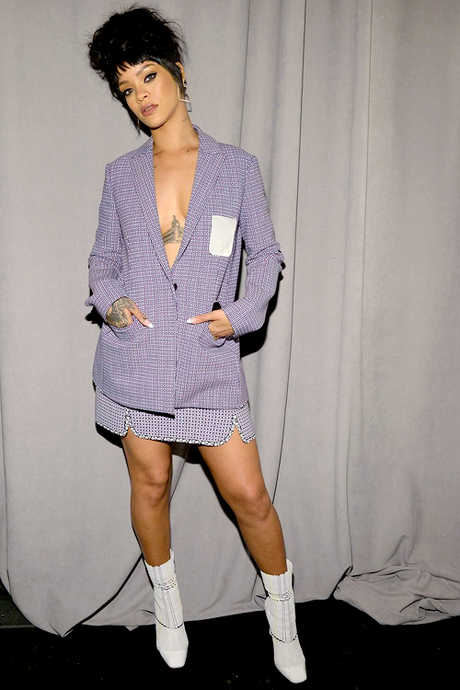 Jay Z purchased Swedish tech company Aspiro for $56 million and relaunched it to compete with Spotify, Pandora, YouTube, and other streaming services. TIDAL bills itself as the first music streaming service that combines high-fidelity sound quality, high-definition music videos, and expertly-curated editorial. It will offer artists up to twice the payouts as its rivals.
In an interview with Billboard, Jay Z revealed that he decided to get into the streaming business about a year-and-a-half ago.
"We didn't like the direction music was going and thought maybe we could get in and strike an honest blow," he said, "and if, you know, the very least we did was make people wake up and try to improve the free vs. paid system, and promote fair trade, then it would be a win for us anyway."