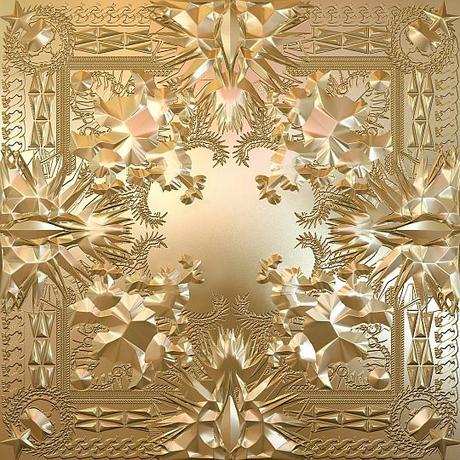 Watch the Throne is an album best turned up to 11. It features more samples, hooks, guests, swagger and bombast then any releases in recent memory — it's pure and glorious excess. Of course, what else is to be expected from the minds of Jay-Z (@jayz) and Kanye West (@kanyewest).
Watch the Throne is 12 tracks of solid gold hip hop bursting with hook after hook and rhyme after rhyme. While Jay-Z adds his lyrical brilliance to the record, West's DNA is everywhere. With the onslaught of guests, many of whom were present on My Beautiful Dark Twisted Fantasy, and the same unrelenting pop master beats, the production mindset of West's last album clearly followed him to this brief collaboration. Justin Vernon, Ellie Jackson of La Roux, Frank Ocean and Beyonce all loan their voices for choruses while Nina Simone, Otis Redding and Will Farrell can be found throughout in samples. It's a fully stacked record that can't help but feel large simply because, well, it's large. In fact it's giant.
The most gratifying part of Watch the Throne is the old school swagger that Jay-Z taught Kanye how to pull off – the type that was present before Kanye West made it fashionable to rap about self doubt and introspection. The sort of throwback hip hop present on "Ni**as in Paris" and "That's My Bitch" [1] is infectious and fun, and they even throw in a quote from Blades of Glory for good measure. Even the weightier songs, like the spectacular opener "No Church in the Wild" and "Made in America", have an element of lightness to them. They are products of playing around in a studio, but the genius is unmistakable.
Watch the Throne is a fantastic record and one of the best pop albums in a long time. It may not have the transcendent brilliance of My Beautiful Dark Twisted Fantasy or Blueprint 2, but that was never the point. This is simply two of the most influential American artists alive recording because it's all that  know how to do. The result is a testament to pop music and a reminder that it doesn't have to be shallow, commercial crap. Watch the Throne doesn't reinvent the wheel but it adds some incredible gold rims.
---
[1] Which, as Pitchfork notes, makes Justin Vernon (of Bon Iver) sound like the most funky man alive.