This Pawty was so much fun!  
It's so fun to have a backyard full of sweet and sweaty babies having fun playing and inducing a sugar coma with ice cream and cake. 
Normally parties do not stress me out. However, this one did solely due to the weather. Because a big black cloud sit over my home all day, I did not set up for the Pawty until 1 hour before. I had WAY MORE decor than just an hour's worth.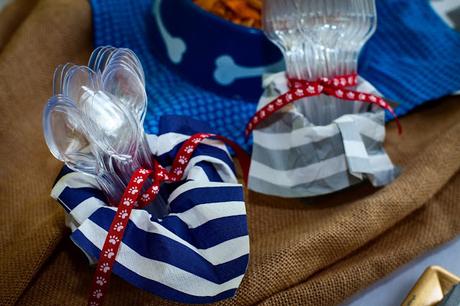 Because nothing says 'little boy' more than burlap and blue.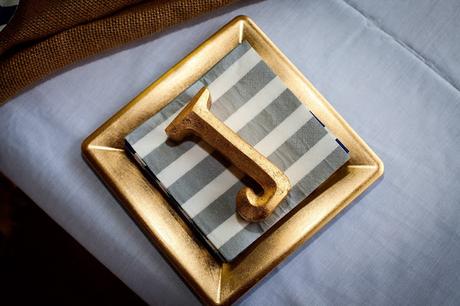 The 'J' was a last minute Hobby Lobby find.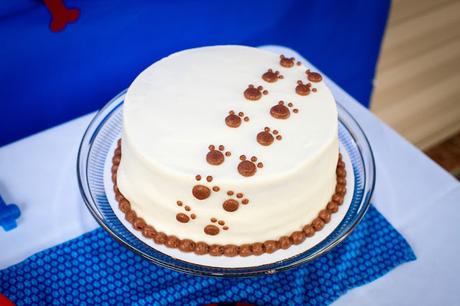 My sweet frand Kerri made the puppy cakes. Thank goodness for Pinterest and iPhones. Not only is Kerri talented with the cakes, she also sings out of this world and has a heart of gold. Our schedules were so crazy and we couldn't meet up for me to pick up the cakes,  so I literally had to 'hid a key for her' and she just came on in my house and dropped my cakes off. I was hoping she was gonna unload my dishwasher for me, but she didn't.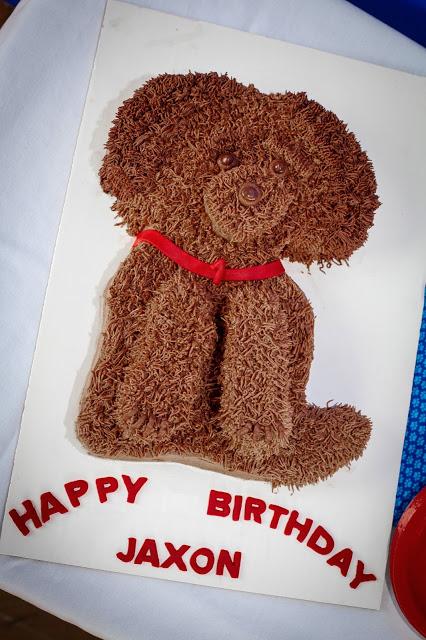 I mean, how stinkin' cute is this puppy!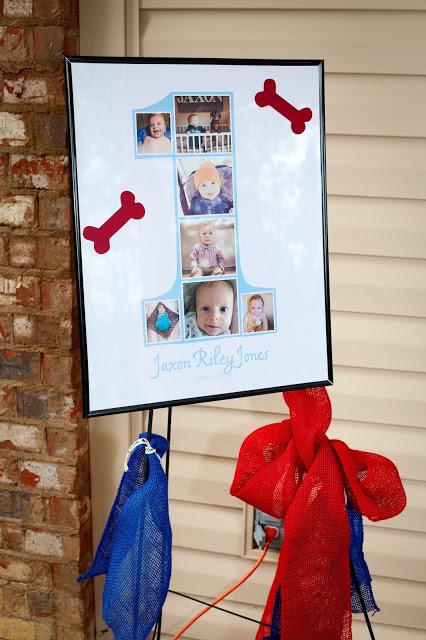 Because every 1-year old needs a poster of themselves at their Pawty!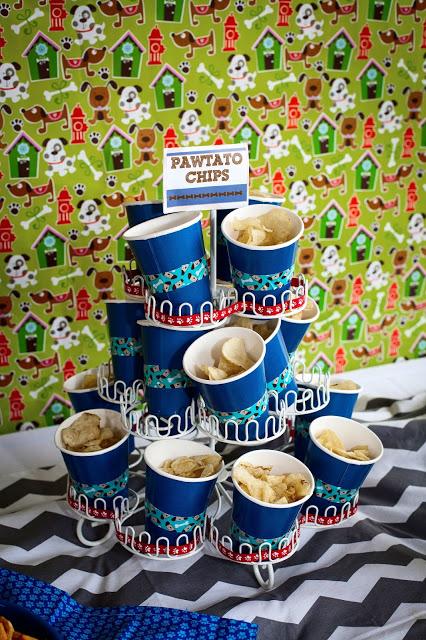 Maybe I had a little too much fun with this at times. Maybe.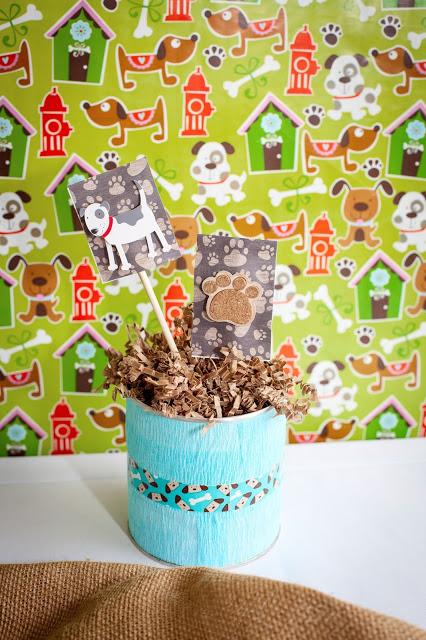 It's amazing what a recycled formula can, a piece of foam, crinkle grass, kabob sticks and scrapbook stickers can do! By the way, if you need these, I have 4 of them. Free to a good home.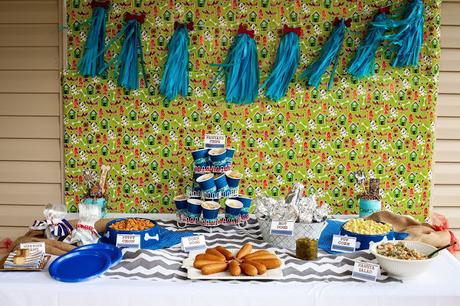 Menu included:
Puppy Chow
Corn Dogs
Pawtato Chips
Hot Dogs
Pup Corn
Pawsta Salad
and of course cake and home made Pup-cream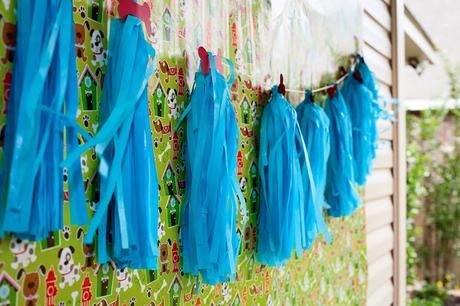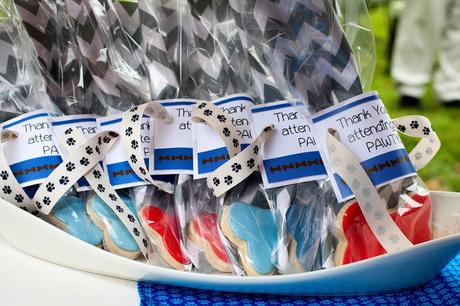 My sweet friend Jennifer Pace made the party favors. I told her to pick a color: light blue, red or navy. She did all of the colors!  Not only did they look good, they tasted AMAZE! 
Suga' cookies make for the best little parting gift!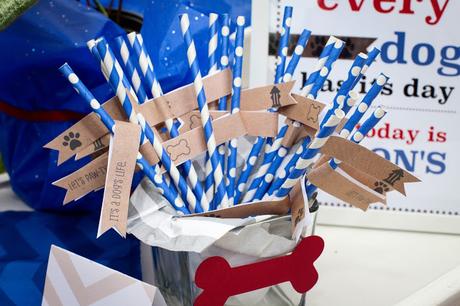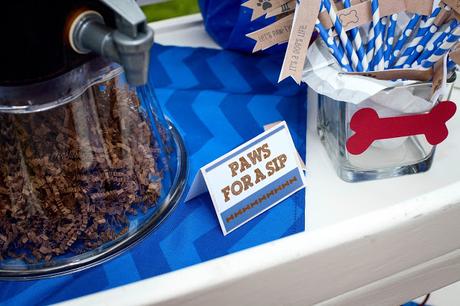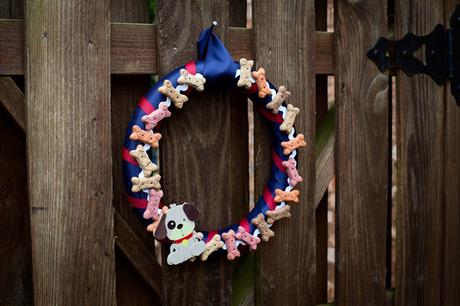 I hate to even admit this, but I glued dog treats on a wreath. Oh the things I do for my little lovey.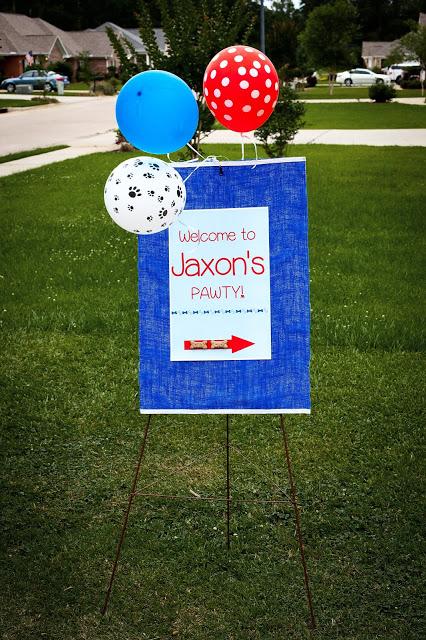 Sweet labor of love! I spray glued burlap on a foam board then printed signs for the Pawty.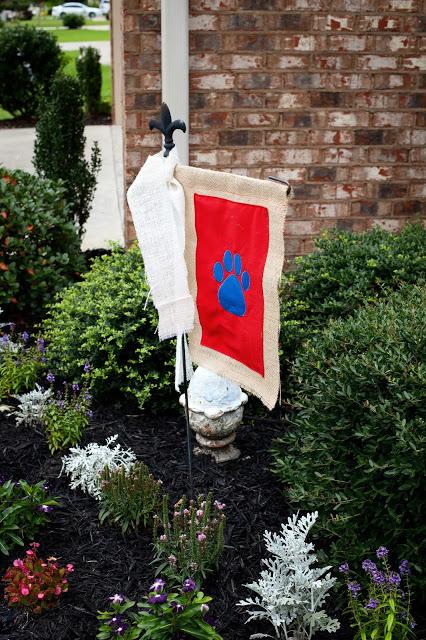 When you own a monogramming machine, and when given the opportunity, you must appliqué everything. This is free to a good home if you want it! 
All of the photos of Jaxon's Pawty were shot by Jennifer Parnell. Because let's be real, no mother has time to play hostess AND take pics!