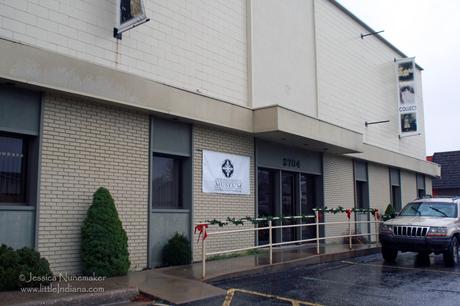 Dubois County Museum: Jasper, Indiana
The Dubois County Museum in Jasper, Indiana is the biggest county museum little Indiana and family have ever explored.
Just when I thought we had reached the end–a new door would open and there would be something else to see and discover!
Jasper, Indiana: Dubois County Museum
I was not prepared for how massive an Indiana museum this was! It did not seem that big from the outside. They say to allow two hours for the tour–and you will use every minute of it!
But let me tell you what–it's also one of the most complete, well-kept, and well-cared for museums we've been inside yet. In Dubois County, it's obvious that they feel a strong sense of responsibility when it comes to town history.
These aren't replicas, either. Folks from near and far donate the things they've found in their home, garage, and the back of their property. If that doesn't say, "small Indiana town" then I just don't know what does!
Indiana Museums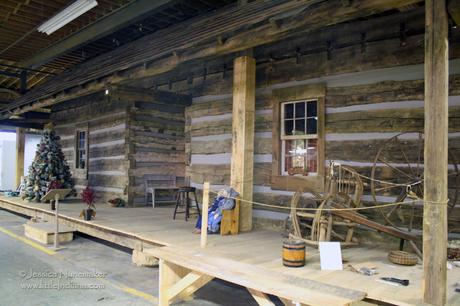 Dubois County Museum: Jasper, Indiana
We didn't expect to see an actual cabin inside the museum! A late 1800′s and early 1900′s German-built two pen log cabin, you can actually walk inside it.
As interesting as all the different tools, wagons, and tractors were from long ago, I think the kids enjoyed the turn of the Century Main Street the most!
Just a shade under twenty different store-fronts are represented, everything from a barber shop to shoes! It's a neat peek at the way things used to look back in the day.
It leads to a phenomenal children's play area complete with dress-up clothing, incredible doll cabin, books, toys, and even a barge with cargo! Oh, yeah, it was fun!
Go There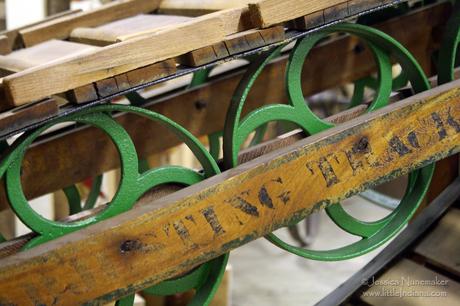 Dubois County Museum: Jasper, Indiana
Dubois County Museum is family friendly and absolutely will hold the attention of each and every member in your group, Indiana history buff or not.
From the model trains to the tractors, from vintage tool demonstrations and period clothing, it's all ready and waiting here at the Dubois County Museum.
Find Dubois County Museum images and other pictures in Indiana on my Flickr photostream.
Just don't forget to tell 'em that little Indiana sent you!
Don't miss a moment. Subscribe to little Indiana and receive instant updates to stay on top of everything "little."
Dubois County Museum
2704 Newton Street
Jasper, Indiana 47546
812.634.7733

View Larger Map
Special Thanks to Dubois County Tourism and the Dubois County Museum for the great tour–and for being so accommodating! We appreciate it! My opinions are mine and mine alone, as always.
little Indiana: Where to Stay, Play, and Eat in Small Towns in Indiana. Discovering Indiana's best small towns! Now get little Indiana on your Kindle