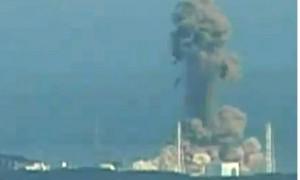 The nuclear disaster at the Fukushima-Daiichi plant in March 2011 moved Japan to cease energy generation from all nuclear power plants in the country, and halt construction of plants being built. For the last two years, Japan has experienced a shortage of energy as a result of the nuclear plant shutdown, but it appears that it won't be too much longer before nuclear power again becomes the dominant form of energy on the island nation.
Two reactors that had been operating before the March 2011 disaster are generating energy again, and the Oma Nuclear Power Plant, which had been under construction before the nation-wide nuclear shutdown, is once again resuming construction. News of the approval to continue construction of the Oma Nuclear Power Plant brought thousands of protesters in Tokyo, rallying against the resurgence of nuclear power in the country. With Prime Minister Shinzo Abe back in power, leader of a party that has nurtured pro-nuclear sentiment in the past, it seems the government disagrees with protesters about the importance of bringing back nuclear energy.
According to Canadian author, environmentalist, and geneticist David Suzuki, Japan has squandered an opportunity to boost the establishment of renewable energy resources in the wake of the nuclear disaster. With public opinion so low related to nuclear power, investment into renewable energy could drastically reduce the need for energy generation from fossil fuels and nuclear.
Geothermal energy, for example, has the potential to provide a large amount of Japan's energy needs. Currently, Japan has 539 megawatts (MW) of energy being generated from geothermal power. For reference, the Unit 1 reactor in the Fukushima plant was rated at 439 MW. The available geothermal resource in Japan was recently calculated to be around 23,000 MW, which equals more than 50 Unit 1 reactors, all coming from reliable, and clean, geothermal power.
Though the government of Japan may have a vested interest in nuclear power, its citizens are showing that they are not at ease with returning to the status quo. As protests are sure to continue, perhaps renewable energy will be given a chance to dominate Japan's energy infrastructure.