January was a great reading month for me.  I made a conscious effort to get back to reading and it paid off.
Challenges & Goals:
January featured two of my favorite challenges of the year-Vintage Science Fiction Month and The 2013 Science Fiction Experience.  I picked books that qualified for both this month.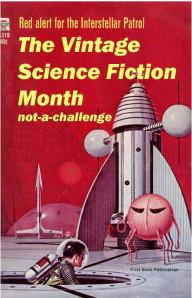 1.     Perry Rhodan #2:  The Third Power by Walter Ernsting
2.     The Door Through Space by Marion Zimmer Bradley
3.     Cap Kennedy #2:  Slave Ship from Sergan by Gregory Kern (E.C. Tubb)
4.     Dragonflight by Anne McCaffrey
5.     Spock Must Die! By James Blish
6.     Perry Rhodan #3:  The Radiant Dome by K. H. Scheer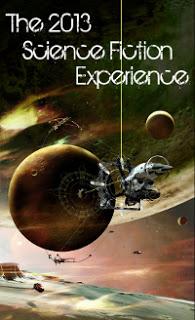 It was a fun revisit of some of the series I loved in my younger days.  Perry Rhodan and Cap Kennedy were staples of my reading in the seventies.  At that time, Perry Rhodan was appearing three times a month.  The Bradley book was a fun pulp adventure that seemed like a dry run for her famous Darkover series.  I read the McCaffrey book as part of Carl's group read.  The Blish book was part of an effort to read more of the Star Trek books.  The six books gave me a good start to the new year.  I also set a goal of reading at least 50 books this year so I am off to a good start.
The 2013 Graphic Novel Challenge began with a solid book and a very good one.  I read two graphic novels to a goal of 24.  "Annihilation Volume 1" was an all-out space opera war epic featuring most of the Marvel Universe cosmic characters.  "GrimJack:  Killer Instinct" was an intense Zelazny like noir story with parallel worlds, vampires, spaceships, aliens, and the nexus of all realities.  Both are recommended.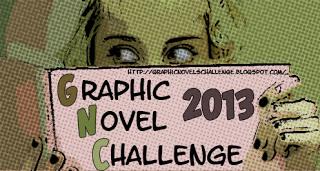 My goal for short fiction was to read 52 stories this year.  I read and reviewed seven in January.  The highlights of the month were the Harlan Ellison, Ken MacLeod, and Isaac Asimov stories.  In February I will start reviewing short fiction from this year.  I plan to keep a list of my best of the year by category (along the line of the Hugo list).  It will be interesting to see how my list compares to the awards list next year.
Not a challenge but just to satisfy my own curiosity, I kept track of the comic books I read this month.  The total was 71.  The leader for January was Marvel Comics with 28, DC was second and IDW finished third.  IDW published one of my most anticipated comics with "Star Trek:  Countdown to Darkness #1".  It is a prequel to the upcoming movie.  This story brought back a character not seen in ages, Captain Robert April.  I was impressed with the first issue and anxiously await the next issue.
Coming in February…
Among the books that I will be reviewing are:
Fallen Dragon by Peter F. Hamilton
Anthem by Ayn Rand
Science Fiction:  The 101 Best Novels 1985-2010 by Damien Broderick & Paul Di Flippo
The Aylesford Skull by James Blaylock
Perry Rhodan #4:  Twilight of the Gods by Walter Ernsting
Upcoming Graphic Novel Reviews:
Locke & Key Vol. 1:  Welcome to Lovecraft
RASL Vol. 1:  The Drift
RASL Vol. 2:  The Fires of St. George
Uncanny X-Force:  The Dark Angel Saga Part 1
Cyborg 009 #000
And at least two movie reviews are in the pipeline:
Tron:  Legacy
The Prestige