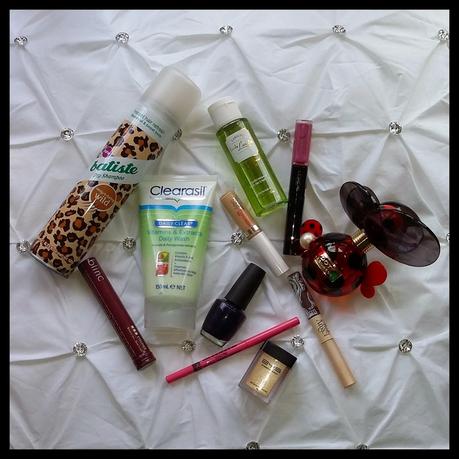 So even though I am a little late I've decided to start off my first official blog post with my January favs! I've had quite a few, so I hope you enjoy!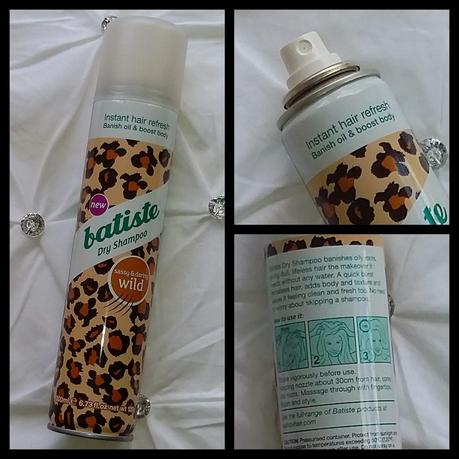 My first fav from last month which is one of the many products I was fortunate enough to receive in my Blogstar prize pack is the Batiste Dry Shampoo, but not just any Batiste dry shampoo, the NEW Sassy & Daring Wild edition! This comes in a mega 200ml spray can with some sexy leopard print to boot. Of all the dry shampoos I have tried (and there are many) this has got to be the best smelling one. The ingredients do not give me any hints with how I could describe it, but I can tell you that it isn't sickly sweet or citrusy, but more a musky/floral that lingers subtly throughout the day like you have freshly washed hair. It also does a great job at added extra body and texture to your hair.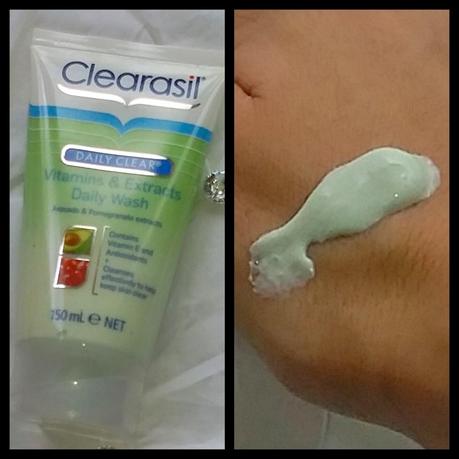 Next up is the Clearasil Vitamins & Extracts Daily Face Wash which contains Avocado & Pomegranate extracts, Vitamin E as well as antioxidants. All that good stuff for your skin. I have to admit I was skeptical at first with this product because my skin is acne prone and breaks out the second I stop using something my skin decides it likes. From past experiences a thick cream cleanser like this one has never worked at keeping the zits at bay. I usually find that something clear, foamy & with a semi hard scrub in it works the best. (With the exception of my all time holy grail product Phisohex which is a white creamy consistency which I swear by!) Currently I am onto my second tube of this and my skin hasn't broken out once! I have been pleasantly surprised & an added bonus with this product is that it can also be used as a facial mask. First 2 in 1 product I've seen like this, very innovative and clever.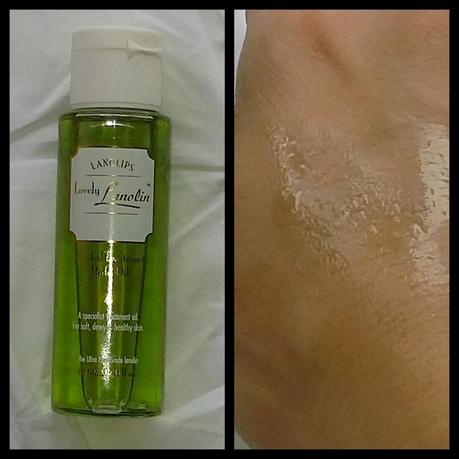 When it comes to body oils that claim to help with the appearance of stretch marks I am the first one there trying it out. I have 2 absolutely amazing kids who I cherish,  but growing them inside my body for 9 months each has left it's mark (or should I say stretch marks) pretty much all over my abdomen.  Even though I moisturised twice a day AND used Bio Oil all throughout my pregnancies I guess my body or genes, or whatever has control over how my body/skin reacts to the rapid stretching decided it was just going to scar no matter what I did. So when I saw this lovely minty green coloured 60ml bottle of Lanolips Lovely Lanolin Herbal Treatment Body Oil it was one of the first products I tried the day I opened my Blogstar prize box & I haven't stopped using it since. It has a very milk herbal scent and is oily when first applied but doesn't take long for it to absorb into the skin. After approximately 2 months my stretch marks are nowhere near as red and angry looking. They have faded quite a bit so I am very happy!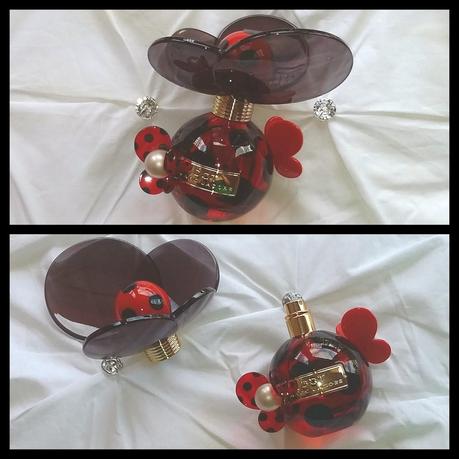 Ok I admit it, I am a perfume addict and hoarder who can't resist a pretty bottle. So when Beautyheaven included this in my prize haul I was beyond excited as it has actually been years since I've been able to splurge on a perfume. I am a big fan of all Marc Jacobs perfumes but this is the first I have owned all to myself. 💜 The bottle is so delicate and like no other. It is very unique and beyond cute! The scent is to die for! I feel like it is a universal scent that most would enjoy. I would love to get the Honey scented one to match, they'd make such an adorable couple wouldn't you agree?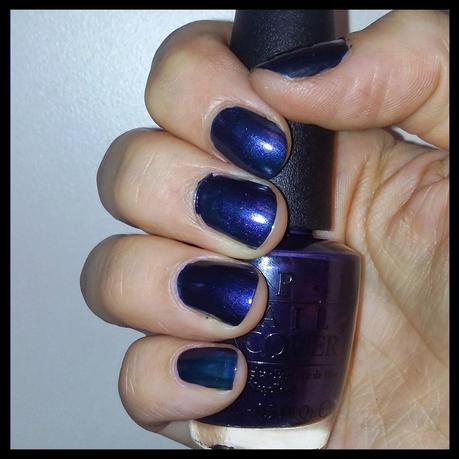 Since wearing nail polish for as long as I can remember, even at my private school when if was considered some kind of sin, you can imagine I have tried just about every brand under the sun. Only recently in the past 3 years or so have I discovered OPI. They take the crown in my opinion. They have about a million shades released that I cannot even begin to keep up with. They are always keeping things interesting by releasing new ranges & collaborating with various celebs to keep reaching out to their customers new and old. It never gets boring with OPI. My collection is minimal compared to some. OPI rrp here is Australia is $19.95. More expensive than most other brands. Most of my polishes from this brand have either been given to me or bought on sale. A rare few I spoilt myself with. One of my latest purchases is this one which has become my fav polish for January called Russian Navy. This navy blue shade looks more of a dark purple in the bottle which I was quite surprised by when I received it in the mail from Adore Beauty. None the less, it did not disappoint. The color is so vibrant and looks flawless once applied with just one coat.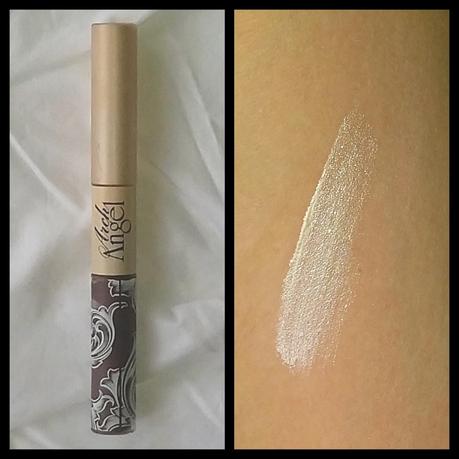 When it comes to highlighting, this is not something I always do. Nine times out of ten whenever I need to get ready I have very minimal time to look human. But then I got hold of this little baby and now I just find it easier to keep this in my handbag and apply it in the car when out and about. That way I don't miss out on looking a little angelic every now and again. This highlighter duo is so pretty. The swatch doesn't do it justice. Without making you look too shiny and OTT, rather if you use a small amount just above your cheek bones it does a great job at highlighting them and giving you a dewy, fresh and pretty look. The other end of the wand is a brown mascara. Unfortunately I am not a fan of it. I never wear brown mascara to begin with, it just doesn't do enough for my short, sparse lashes, so it has to be black all the way for me. Also I found this mascara to be quite dried out when I received it, I'm not sure if it was just old stock or just the way it is. All is forgiven though because the highlighter more than makes up for it. MeMeMe Arch Angel.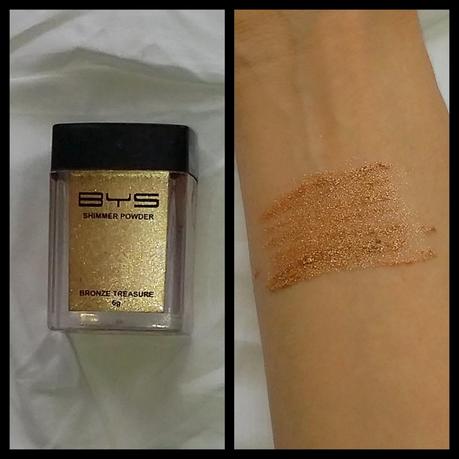 With cheap cosmetic brands like BYS I have bought less and less over the years and instead saved my money and steered more towards higher end brands that are better quality and last longer. I am now a quality more than the quantity girl that I used to be. But then, after participating in a makeup traveling box on Beautyheaven I came across this and thought it was absolutely beautiful I just couldn't let it go! I was quite surprised at how incredibly pigmented the shimmer is and how well is packs onto my eyelid creating a stunning, sun kissed at dawn kind of dreamy eye look. This stays and looks it's best when applied onto a white primer like NYX white shimmer eyeshadow base or jumbo eye pencil in Milk or Cottage Cheese.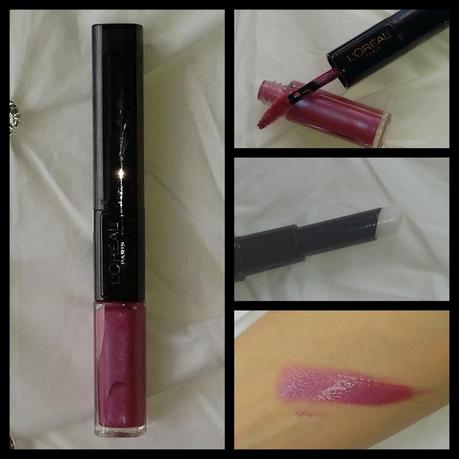 I literally let out a childish squeal of delight when I first received the new L'Oreal Infailable lipsticks as my first reward for winning the best how-to video on Beautyheaven last year.  They are honestly incredible! I have never EVER come across a lipstick that actually stays glued to my lips all day no matter what I do. I swear you can wear these and you can kiss, eat, drink and go about your day and it will not come off! I found the best way to apply this is to start with the lipstick first and let it dry onto your lips. It feels very dry and a little uncomfortable like you've actually just painted your lips with paint, not lipstick, but I promise you if you just apply the lip balm that comes with the lipstick on the other end of the wand, your lips will instantly feel soft and normal again and you won't even feel like you're wearing anything at all! I tried applying the balm first, the the lipstick, but it just smudged and moved around on my lips. So if you're wondering how to go about applying this or thinking of investing in one, that is just my advice and experience. May I just also mention the range of shades available is suitable for just about every taste. This shade is Lasting Mauve. Perfect for everyday wear that can also work for a night time look.Check out my youtube how-to video on these lipsticks 
here.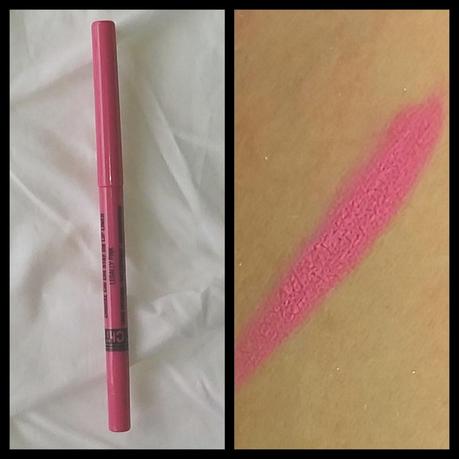 If you haven't ventured into the ChiChi world, you must be hiding under a rock because they have the most amazing, affordable range of fun and beautiful makeup you could imagine. I was lucky enough to win one of their many competitions held on Instagram and won their range of eye liners and lip liners. This particular lip liner in Legally Pink is by far my favorite. The color is so barbie bright and looks AMAZING on your lips. I like the apply this all over for a major pop of color either with a balm for a matt look or gloss for a super pretty shiny effect. The staying power is so good and the liner is retractable, so no messy sharpening which I personally don't like having to deal with.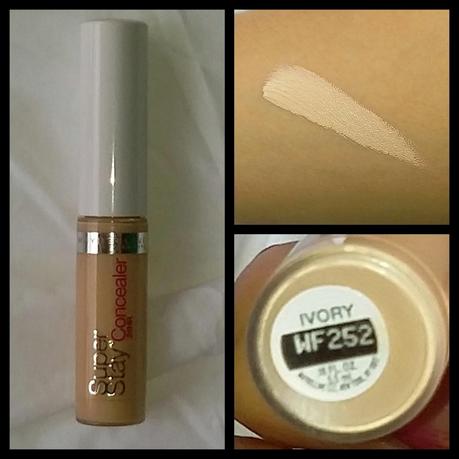 I have only started using concealer under my eyes in the last year as I've started to notice that well, lets just face it, I need it! I actually bought this from 
Tried And Tested
's blog sale a little while ago for a bargain price and I highly recommend it. The Ivory shade is perfect for my light olive completion. It makes my face look much more awake and less like I've been up half the night with my newborn!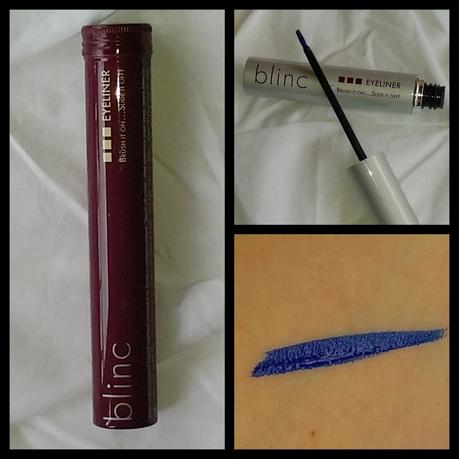 Blinc Cosmetics I feel like is a lesser known brand, but really should have the recognition it deserves. I actually won this eyeliner online (can't remember where) about 2 or so years ago and have only just recently started using it again. As you can see from my swatch is is still beautifully moist and hasn't shown any signs of drying out. The little tin cylinder is comes in may have helped to keep it going strong, I am not sure. But the vibrant blue shade compliments my dark brown eyes beautifully. I love eyeliners with a super small, thin wand. I find it much easier to apply this way. This eyeliner has amazing staying power (the swatch is still on my arm! I think I'm going to need makeup remover to remove it.) and doesn't smudge or fade. 
Phew, are we really done!? Thank you so much if you've gotten this far down the page! The month of January was a big one for me (I hit the big 30!) with lots of new products to try.I hope you enjoyed my January Favourites! Let me know what yours were below in a comment or link me to yours, I would love to read about it! :)
♥
C
a
n
d
y
F
a
i
r
y