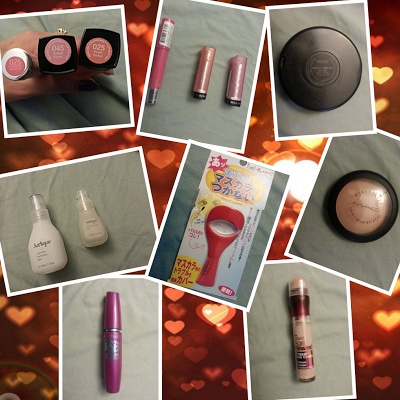 I realized it is almost the middle of February, and I am only writing a January favourites post now. I have been very busy with work and finding the motivation to sit in front of my laptop to write blog posts has proven to be somewhat impossible. Also, this January favourites have been sitting in my draft folder for the last couple of days, as I never found the time to finish it. I have accumulated quite a number of new products in January, which may be due to the pre-christmas sales and post-christmas sales last December.
The weather has been really hot and somewhat humid recently, so my skincare and makeup have mostly been kept to a minimum to avoid the dreaded makeup meltdown. Most days, I will just use a gentle cleanser in the morning after I wake up just to remove any excess oil on my face. When I come home at night, I have been reaching for and using both the St Ives Apricot Scrub and Biore Pore Unclogging Scrub. I use these scrubs one after the other when in the shower, as both face scrubs are gentle to be used together, and to be used everyday. I'm not sure if it makes a real difference to the overall appearance of the skin, but my skin definitely felt alot smoother, almost like baby skin. Toner and moisturiser have pretty much been the same as always (
Dickinsons' Toner 
and
 Neutrogena moisturiser).
I guess I have never been daring enough to stray from these products.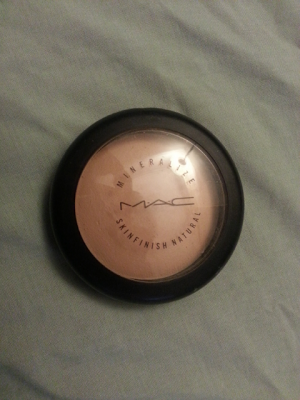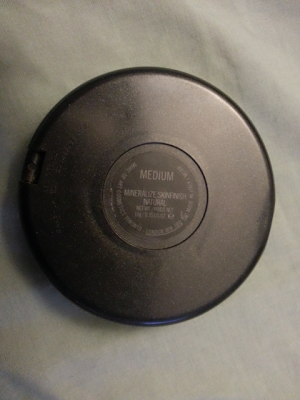 Mac Mineralize Skinfinish Natural in Medium
This is my first and only Mac product that I own. I have been meaning to venture into Mac products after hearing so much about them. I know I am very late to jump on the bandwagon, so recently I finally gained the courage to buy my first ever Mac product. Everyone knows Mac products sold in DJ/Myer department stores in Australia is way overpriced, compared to our US counterparts. The retail price of this Mac Mineralize Skinfinish Natural powder was $47. I have heard rave reviews about this powder for a while now, and have been lusting after it for the longest time.
I was tossing up between getting the Mac Blot Powder or Mac MSF Natural. I like the Mac Blot Powder because it is used to blot oils away from the face, which is what I look for in a powder. But I decided to go with the Mac MSF Natural only because the powder does mattify the face, as well as provide some coverage on the face. Most days, I can just buff this powder on my face on its own using a powder brush, and it will provide decent amount coverage and not look cakey, and in additions, it also prevents the face from getting too oily throughout the day. So, it kills two birds with one stone. 
I do admit, the oil control it provides isn't the best. At most, due to my oily-combination skin, my face will get oily after 2-3 hours. I usually just reapply the powder and use blotting paper if my face gets oily. In saying that, I am very happy with this powder, and have been using it everyday since I bought it.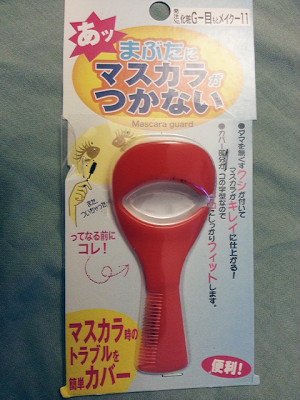 Mascara Guard from Daiso
I recently purchased this mascara guard during my last visit to Daiso. I was a little intrigued with the design of it. At first, it looked liked a mini eyelash curler to me, but on closer examination, I realised it is a mascara guard used to be put over the eyes before applying mascara. This will prevent the mascara from streaking. When I first used it, I needed some time to get used to it. But once I got the hang of it, it turned out to be a pretty good tool to have especially if you have difficult eyes like me where any mascara will streak if I blinked when the mascara is still wet. I had fun using it because I know I looked absolutely weird holding this on my eye with one hand and attempting to apply mascara with the other.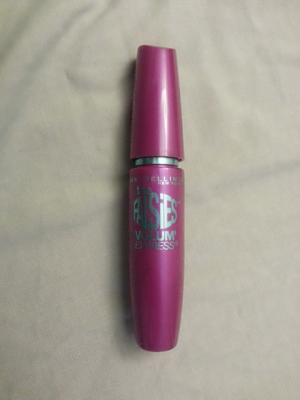 Maybelline Volum' Express The Falsies Mascara
I love love love this mascara. This is my second bottle of The Falsies. I love how volumizing it makes my lashes look. But beware, the mascara does have a wet formula, so try not to blink or move your eyes too much before it dies, to prevent it from streaking all over the eyelids. Believe me, I've been there, and it still happens every time I use this mascara (thats why I bought the mascara guard, which is helping alot!).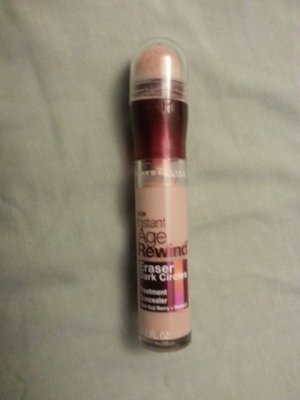 Maybelline Instant Age Rewind Dark Circle Eraser in Fair
I was choosing between the shade Fair and Light. In the end, I went with Fair because I thought if its lighter, it will cover up my dark circles under my eyes better. But at first when I applied it onto my skin, it look very very light, like 3 shades lighter than my skin if that is even possible. Once its blended out, it actually looked really decent, I actually look more awake and more bright-eyed. Some people may not be a fan of the sponge tip applicator, but I actually don't mind it. I think it helps blend the product out a little which makes it easier to blend further with my finger after.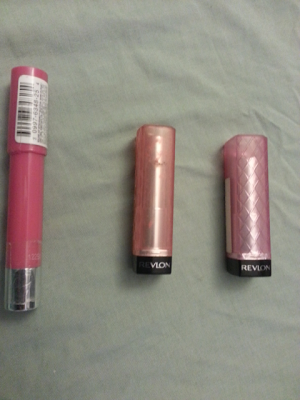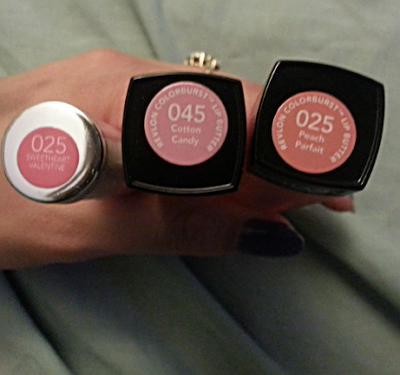 From L to R: Revlon Kissable Balm Stain in Sweetheart Valentine; Revlon Colorburst Lip Butter in Cotton Candy;  Revlon Colorburst Lip Butter in Peach Parfait
Revlon Kissable Balm Stain in Sweetheart Valentine
I bought this on Boxing Day back in December as I was looking for a tinted lipbalm. I came across this Revlon Lip Balm and instantly fell in love with the creaminess and the color pay off. Sweetheart Valentine is a beautiful bright pink that looks gorgeous on the lips. It can be applied lightly to give a sheer finish for everyday, or it can be applied more heavily to give the lips a very bright baby pink color. It felt really moisturising and doesnt emphasize any dry areas on my lips. The design is really cute as well, like kids crayon which is really fun to use. A good dupe for this is the Face of Australia Lip Crayons.
Revlon Colorburst Lip Butter in Cotton Candy and Peach Parfait
I have heard mixed reviews about the Revlon Lips Butter range. The recent 50% off sale at MyChemist early this year gave me the perfect opportunity to try these out. Peach Parfait is a gorgeous pinkish shade with specks of gold glitter. The glitter is only slightly noticeable once it is applied on the lips. I really love it and I find that it flatters alot of skin tones. Cotton Candy is more like a light tone pink, minus the blue undertone. Unlike most bluish undertone lipstick shades that makes me look pale or greyish looking, Cotton Candy makes it look wearable.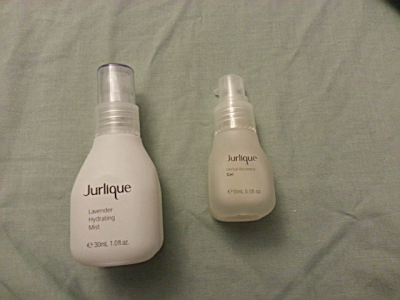 Jurlique Lavender Mist and Herbal Recovery Gel
These were included as part of the Youth Defense Starter pack from Jurlique. The Lavender Hydrating Mist smells absolutely divine, and helps to hydrate the skin. I spritz it on my face after applying toner, right before applying the Herbal Recovery Gel serum. It gives a really nice cooling effect which I love.
The Herbal Recovery Gel is my new HG item. I plan to buy the full size bottle after this run out. It is a face serum, and should be applied before moisturiser. I wasn't expecting to like it so much when I started using it. My skin feels good and hydrated in the morning, and it doesn't break me out, which is a plus for me. 
Michelle L :)