Class this month was nothing short of a "soup"er good time!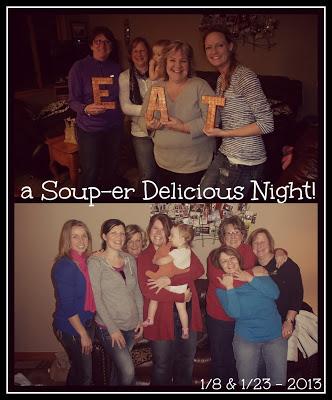 Any guesses as to what we had on the menu....
SOUP! Like one of the very first classes, four years ago, it was a soup and slippers kind of night. Cold temps always have us Minnesotans looking to the cupboards for warm and cozy comfort foods- am I right?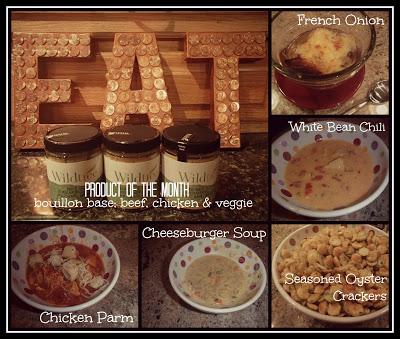 We had 4 different types of soup. We started with a surprisingly tasty French Onion Soup. For me not being a french onion soup fan at all, I thought it was pretty good! We then had a white bean chili, with a nice little kick of heat. Again I am not a fan of beans, BUT you couldn't even taste the beans and again, I liked this one too! We always learn about the ease of a microwave meal- with that in mind we cooked Chicken Parmesan Soup in the baker complete with homemade croutons and melted mozzarella cheese! This soup was hands down, my favorite! Lastly, Avrie's favorite, was the Cheeseburger Soup- this one was the perfect blend of meat, cheese and veggie. I wasn't sure what to expect, but it was tasty! The product of the month was the versatile Wildtree bouillon soup base; class members had a choice to take home either a beef, chicken or vegetable.
For dessert [my REAL favorite] we had mini banana cream pies! I have never before had banana pudding [why, i have NO idea] and was shocked at how GOOD it is!! This dessert was one that both Avrie and I could just eat and eat and eat... yummy!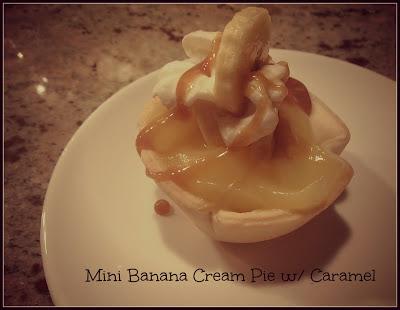 Avrie and I were able to attend both classes this month. It's always fun & interesting to experience the way that each meals turns out from class to class. You know, one week it's good and the next week it's really really good! With classes being hands on and our meal always depends on the talented food artist in charge of each meal. ;)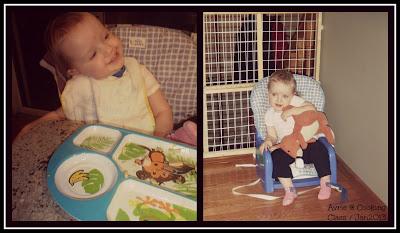 [my little cheeser!]


For class two, I was SOUP-ER [hahaha] excited to welcome Sally from Splash of Wine. Fun fact about Sally, she's a fellow MNBlogger that traveled just about TWO hours to hang with class for the night! She fit in VERY well with the group and we hope to see her again for future classes. I totally spaced on taking a photo with her but will for sure the next time she comes. Her and I met one other time at the second MNBlogger meet up at the Paint Pub last Sept.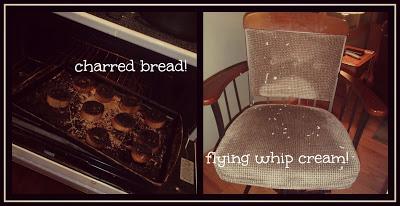 This year might be the year dubbed as "Never a Dull Moment @ Cooking Class". An explanation of why includes flying whip cream AND burnt toast that filled the entire kitchen with a lovely smoky haze. Both of these things gave all of us a good laugh! You never really know what you're getting into with a kitchen full of good food, a bottomless glass of wine and a fun group of ladies!
We hope to see everyone at class for the month of February, we plan to have a "Fun"due time!!