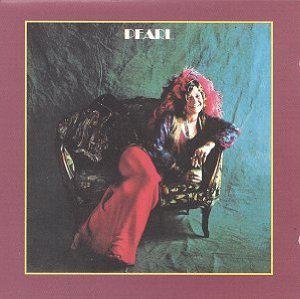 Cover of Pearl
In the film Walk The Line, there is a scene where Johnny Cash and his band, the Tennessee Two, are auditioning for Sun Records. Owner Sam Phillips asks them to sing it differently. The reason is because how they are singing the song is essentially boring. 
Johnny Cash: "Well you didn't let us bring it home."
Sam Phillips: "Bring… bring it home? All right, let's bring it home. If you was hit by a truck and you was lying out there in that gutter dying, and you had time to sing *one* song. Huh? One song that people would remember before you're dirt. One song that would let God know how you felt about your time here on Earth. One song that would sum you up. You tellin' me that's the song you'd sing? That same Jimmy Davis tune we hear on the radio all day, about your peace within, and how it's real, and how you're gonna shout it? Or… would you sing somethin' different. Somethin' real. Somethin' *you* felt. Cause I'm telling you right now, that's the kind of song people want to hear. That's the kind of song that truly saves people. It ain't got nothin to do with believin' in God, Mr. Cash. It has to do with believin' in yourself."

This is exactly what Janis Joplin and the Full Tilt Boogie Band do on Joplin's posthumous release Pearl, Joplin literally sings every note like it is her last.
One of the best things about Janis Joplin's voice is that it leaps out of the speakers and grabs you by the shirt. Joplin wastes no time in doing this starting with Move Over. Joplin demands the listener's attention when she says "You say that it's over baby, Lord/
You say that it's over now/ But still you hang around me, come on/ Won't you move over."
Pearl is Janis Joplin's quintessential last album. Shortly before she finished recording, Joplin died of a drug overdose on October 4, 1970. However, there was enough usable material to finish the album. One song, however, remained unfinished: Buried Alive In the Blues. On the day that she was scheduled to lay down vocals for this song, she was found dead. So the song was included on the album as an instrumental piece. This quite possibly was done as a way of showing her absence within her band. One can only wonder what the vocals would have sounded like, but I am pretty sure they would have sounded spectacular.
The best track is none other than Mercedes Benz where she pleads with God "O Lord won't cha buy me a Mercedes Benz?/My friends all drive Porshes/ I must make amends."
Well-stated Janis.