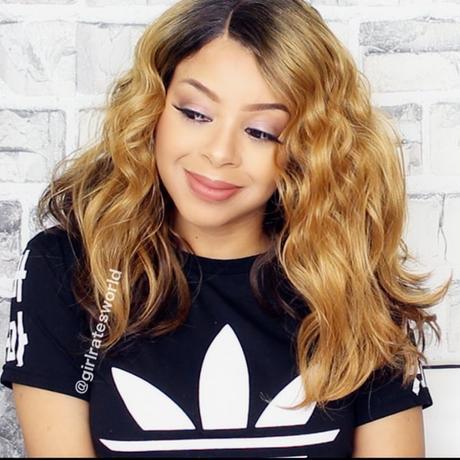 This is Janet Collection Kess Wig and I had such high hopes for this unit. It fell a little flat on both style and construction. This is a pretweezed unit and it comes without lace to cut too. All the makings of a easy, beginner friendly wig. But it's not. It takes quite a bit to style. And it does tangle and shed a lot.
You can buy Kess wig for under $30 at local and online beauty supply stores Elevate Styles. They sent this unit out for me to review and post my honest opinion. Check out the full, video review below too!
JANET COLLECTION KESS WIG REVIEW
WIG SPECS:
BRAND:
Janet Collection
NAME:
100% Brazilian Human Hair Brazilian Scent Pre-Tweezed Wig Kess
COLOR SHOWN HERE:
OET1B/27/8
HEAT SAFE:
Yes - Up to 400ºF / Heat resistant fiber
MATERIAL:
Synthetic - Heat resistant fiber
TYPE:
Full, pre-cut lace wig
LENGTH:
Layered 16 - 18 inches
PARTING:
5-inch Lace Part
ADJUSTABLE PARTING POSITION:
No - right only
WIG CAP:
Comfortable / larger size with 2 combs at temples and 1 in back; adjustable straps.
TIPS FOR STYLING:
- see video posted above for styling tips on Kess
- add a dime size amount of hair serum (likeMarvelous Oil) to ends to help minimize frizz
- if too big, use awig band or bobby pins to keep in place all day
- style hair gently with a wide tooth comb ortangle teezer
- store unit in wig bag or on awig stand to keep tangle free
I hope you found this review on Janet Collection Kess Wig helpful. I have dozens of wig reviews posted on this site. Stay up-to-date by following @GirlRatesWorld on all your social media sites. YouTube | Pinterest | Instagram | Facebook.