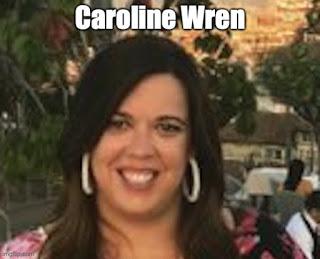 The Trump campaign would like you to believe that the January 6th demonstrations that turned into an insurrectionist riot was organized and funded by grassroots Trump supporters. That is simply not true.
The truth is that a Trump campaign official in charge of collecting donations (Caroline Wren) had a big part in organizing the insurrection. And a huge Trump campaign donor (Julie Jenkins Fancelli) provided the money for it.
I'm sure that Trump and his campaign aides will try to claim that this was done without his knowledge. That's ridiculous! If there's one thing we've learned about Trump, it's that he's a micro-manager. NOTHING happens in his organizations, both business and political, without his knowledge and consent,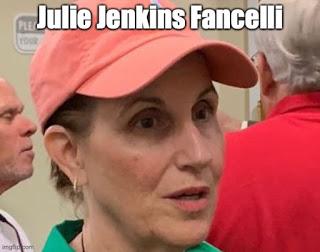 The truth is that Trump didn't just incite the insurrection -- he organized it!
Here is part of the coverage of this story from ProPublica.org:
In the week leading up to the Jan. 6 rally in Washington, D.C., that exploded into an attack on the Capitol, a top Trump campaign fundraiser issued a directive to a woman who had been overseeing planning for the event. 
"Get the budget and vendors breakdown to me and Justin," Caroline Wren wrote to Cindy Chafian, a self-described "constitutional conservative," in a Dec. 28 text message obtained by ProPublica.
Wren was no ordinary event planner. She served as a deputy to Donald Trump Jr.'s girlfriend, Kimberly Guilfoyle, at Trump Victory, a joint presidential fundraising committee during the 2020 campaign. The Justin mentioned in her text was Justin Caporale, a former top aide to first lady Melania Trump, whose production company helped put on the event at the Ellipse.
Text messages and an event-planning memo obtained by ProPublica, along with an interview with Chafian, indicate that Wren, a Washington insider with a low public profile, played an extensive role in managing operations for the event. The records show that Wren oversaw logistics, budgeting, funding and messaging for the Jan. 6 rally that featured President Donald Trump.
Chafian told ProPublica that Wren and others had pushed her aside as plans intensified, including as a late effort was made to get Trump to speak at the event.
On Dec. 29, after receiving the budget, Wren instructed Chafian, via text, to hold off on printing event-related slogans "until we decide what the messaging is and we have no clue on timing because it all depends on the votes that day so we won't know timing for a few more days." The "timing" appears to be a reference to Congress' Jan. 6 vote to certify the election results.
Wren's services were enlisted by a major donor to Trump's presidential campaign, according to The Wall Street Journal, which reported Saturday that Julie Jenkins Fancelli, the heiress to Publix Super Markets, committed some $300,000 to fund the Jan. 6 rally.
The funding commitment by Fancelli, who Federal Election Commission records show has donated more than $1 million to Trump Victory, the president's campaign and the Republican National Committee since 2018, was facilitated by the right-wing conspiracy peddler Alex Jones, the Journal reported. Chafian told ProPublica that she herself had been directed by Jones to Wren, who, she was told, had ties to a wealthy donor who wanted to support the January affair.