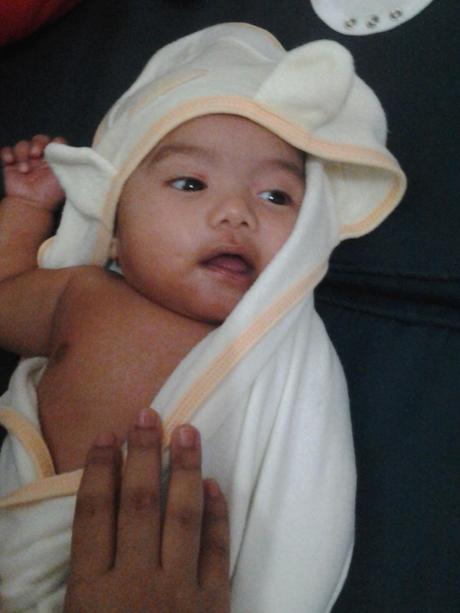 Look at this cutie patootie! We just finished bathing him. I said we because my lola helps me doing the chore. We actually enjoy bathing him because he does not cry! More of Jai's bathing pics.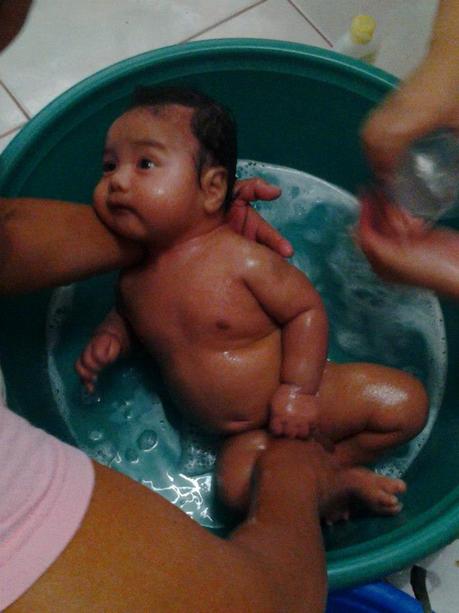 He's got a darn cute face! Can't get enough of you Jairus. Woah I almost forgot to put on your bigkis. Tummy looks like a police or politician (in comics & editorial cartoons) lol.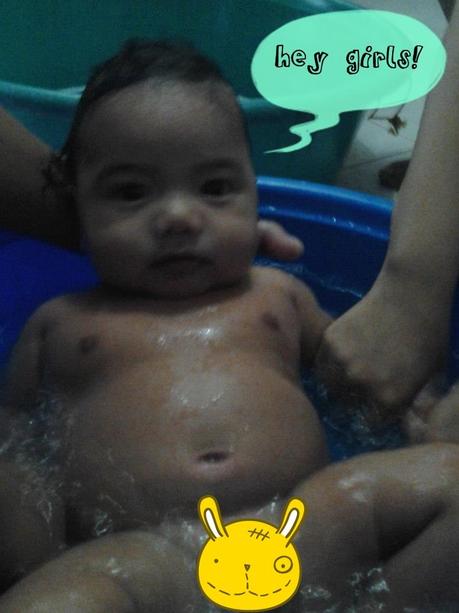 Don't worry, son. I actually posted some of your pictures on Facebook showing your "junior" but that will be the last. I already censored it for the sake of wholesomeness.