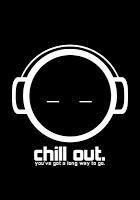 I been getting me some great J.A.D.E tracks, So I thought I'd just post up a playpost just for it.
Listen to these when you are in a lounge or just in the mood...
Some of them are actually dubstep or deep house but if it still hits the same mood.
I put it in here.
Smooth Swag!!
Afterlife - Afterlife - Dub in ya mind (Beach Club mix) [Amazon]
Jazzamor
have been creating lounge music for a long time.
I remember their song 'Ain't No Sunshine'
♥
from Erotic Lounge
Jazzamor - Story of Elaine
[Beatport]
  [Amazon]
South Froggies - Nu-Jazz Connection [Amazon]
Mark de Clive-Lowe - Golden Morning 
[Amazon]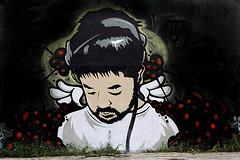 This is Hip Hop but it falls in the same category. Listen to it first.
Nujabes (RIP)

Nujabes - City Lights (featuring Pase Rock & Substantial)
Nujabes - Spiritual State (featuring Uyama Hiroto)
Entheogenic - Body of Light (Sophia Mix) 
[Amazon]
♥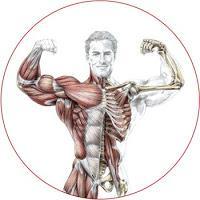 Maceo Plex - Stay High Baby 
[Beatport]
Maya Jane Coles - Nobody Else [Beatport] [Amazon]
Maya Jane Coles - Nobody Else (T.Williams Remix)    
Larse - So Long [Beatport]
♥
Fritz
, Brother of PaulKalkbrenner is more towards the vocal side.
Fritz Kalkbrenner - Wes (Original Mix)  [Amazon]
♥
This is the #1 on beatport awhile back. I think it still is.
Oliver $ - Granulated Soul (Original Mix)   [Beatport] 
♥
Noir & Haze - Around [Subb-an Remix]
[Beatport]
♥
I just heard this one remix of "Video Games".
I like this one a lot, cept for the talking in the bg.
Lana Del Rey - Video Games (Hannes Fischer Video Remix)
♥
From

:

WinnieCooper
For a remix competition, Cyclist and
Pat Lok
made a remix together.
The Rapture - How Deep Is Your Love (Cyclist + Pat Lok Remix)
♥
This one has more vocals.
Tiken Jah Fakoly - Je ne veux pas ton pouvoir  [Amazon]
♥
Have you ever heard of
TOKiMONSTA
? #Jazz Much?
TOKiMONSTA - Swine and Burgers
Dubstep Jazz Possible yet?
Kazi Ploae - Investigatii ( Silent Strike Instrumental )
♥
A bit Beat-y, lounge-y nonetheless.
Darling Farah - Varsity
This was a weird video when I saw it, was like WTF? but good enough. Nothing makes sense now! Video:  Major Lazer - Original Don ft. The Partysquad 
♥
Youtube
  [Amazon]