Delhi as a city is rich in history not only due to the monuments and forts from the Mughal rule but hotels like Imperial and Claridges which belong to another era altogether. Claridges made an entry into the Indian Hospitality industry in the year 1952 making it one of the oldest hotels in Delhi. Located at Aurangzeb Road the hotels prime location sets it as a premium hotel with a good green area, sophistication, elegance and class written all over thus making it one of the classiest hotels too of the capital. The facade is architecturally reminiscent of British times. Not only is Claridges a major attraction for the locals but also for tourists who simply seem to love the property.
The upscale Claridges has to it's credit the very popular Dhaba restaurant. Besides this the other dining options are the extremely romantic Sevilla and Jade the fine dining Chinese restaurant. Jade with interiors in true oriental style and a little open area on the side with a small garden allowing natural light to come in wears an extremely warm look. One look at the menu and the pricing looks pleasantly surprising for a 5 star hotel. It is comparable to any decent standalone restaurant in the city.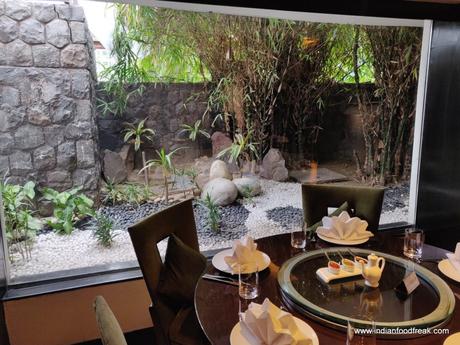 Since it was lunch time, we opted for the Chef tasting menu. This 6-course meal keeps teasing you for more and more. Ofcourse when the Chef is none another than
Vivek Rana
who has learnt the art at Indian Accent and displayed it aptly at Triple 8 earlier, one knows they are in good hands.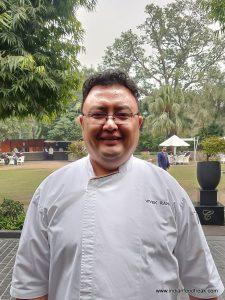 Any Chinese meal is great started with soup and we begin with
Mince corn soup with lemon grass and basil
. The highlight in this soup is the fried rice crispy served along. These are like Papad made with dehydration dal chawal and the Chef has done a tremendous job with adding this interesting element.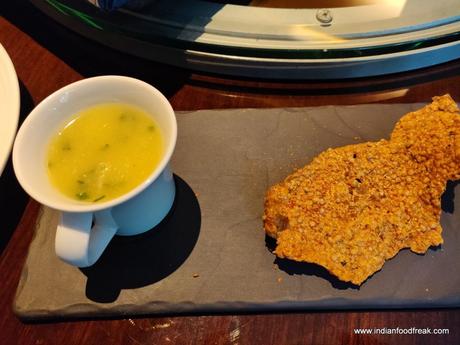 Wild mushroom and water chestnut dimsum with fresh truffle follow the soup. Oooh…the dumplings are an absolutely delight with burst of flavours in the mouth. We definitely wanted more of it but knew that we will get full before we end the meal hence restrained.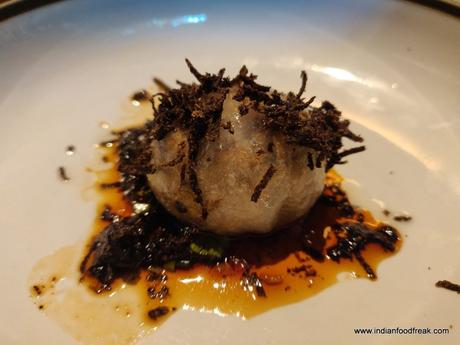 Caramel pepper prawns with szechwan pepper and golden garlic is delicious with freshness of the prawns speaking for themself.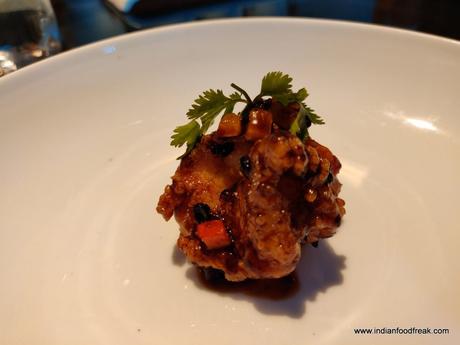 In between Chef served us a piece of dehydrated lotus stem chips with sweet chilly and his own mix. It wasn't part of the menu but am sure chef served it to change our taste buds from spicy prawns before we moved to our main course. Playing with the palate is an art that Chef Rana seems to be an expert at.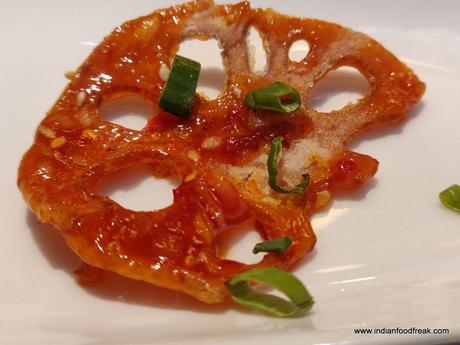 The flaky sliced seabass in red chilli broth is our main course but greedy us also ordered for crab curry separately. Best part about these imported crab claw stick is that they are very easy to eat and you only have crab meat and no shell. The sweetness of crab served with mantao bun is a must try for crab lovers who fear not eating it in a fine dine restaurant to not make it messy.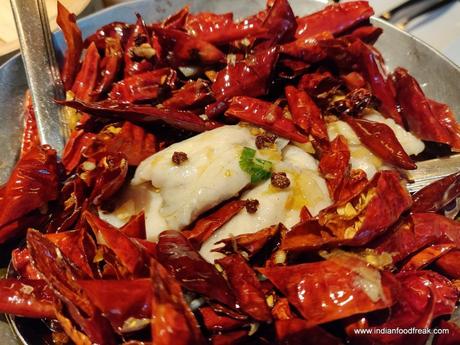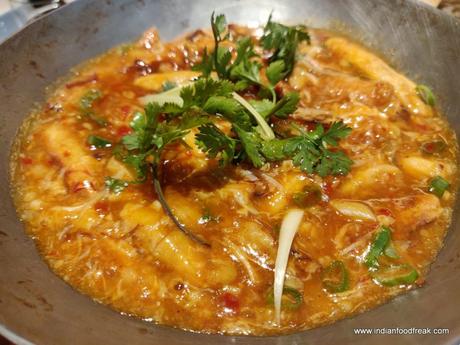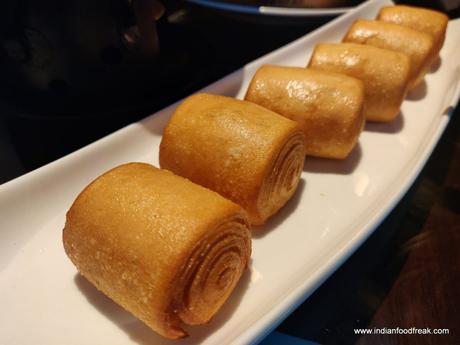 We ended the meal with delicious coconut jaggery ice cream. I don't go gaga over most meals, but even though this was my maiden visit to Jade, this institution will see me again and often.
Ratings (Out of 5):
Food: 5.0 | Drinks: Did not try | Service: 4.5  | Ambience: 4.0 | Overall: 4.5
Address: Jade, Hotel Claridges, Aurangzeb Road, New Delhi