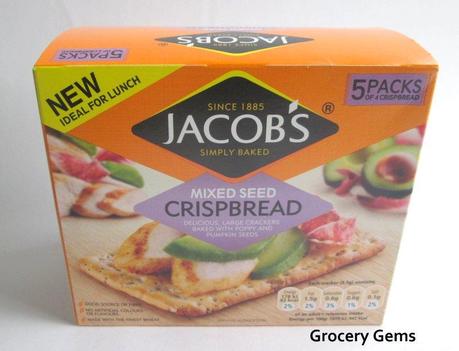 Jacob's recently sent me a lovely parcel (check it out here) with a few of their delicious snacks to try and other goodies. As I'm already a fan of many of their products (totally hooked on Oddities and Mini Cheddars!), I was most looking forward to trying their new Mixed Seed Crispbread.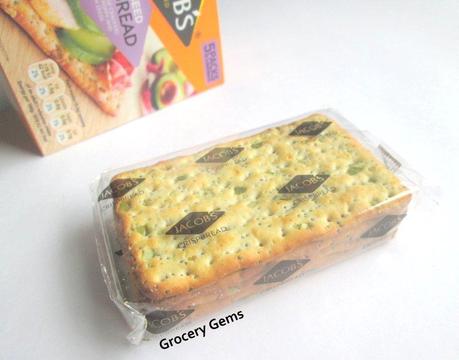 Each box of Mixed Seed Crispbread contains five individually sealed packs of four large crispbreads.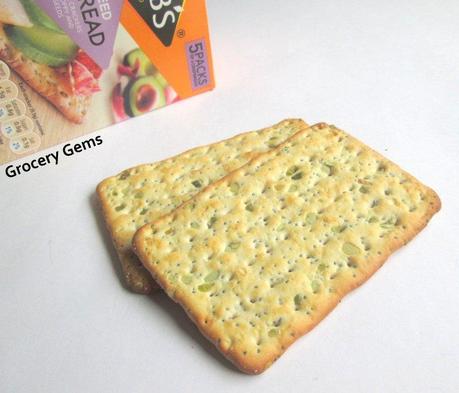 The crackers have a lovely golden colouring and are packed full of poppy and pumpkin seeds.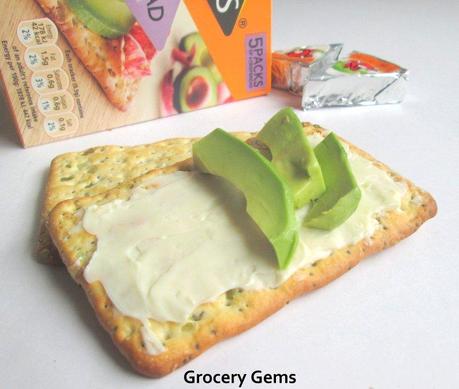 I tried them spread with a Laughing Cow Light with Emmental cheese triangle (only 25 calories each!) and a few slices of avocado. I had a few of these for lunch and I felt more than satisfied, they were very tasty and filling, perhaps because of all the seeds. The crackers are delicious even by themselves, they have a slightly salty edge to them and a golden crispy flavour, which means they don't have the cardboard taste of some other low calorie crispbreads. If you're a fan of crackers, or looking for a lighter alternative to bread, then I would definitely recommend giving the Jacob's Mixed Seed Crispbreads a try.
Grocery Gems Verdict: Jacob's Mixed Seed Crispbread
RATING: 9 out of 10.
Buy them again?: Yes


Nutrition (per cracker)

: 

42 calories.




Purchased

:

 Available at most supermarkets


Price

: RRP £1.39p.