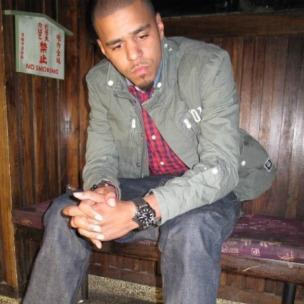 J. Cole talks possibly producing for T.I., says if it weren't for Hip Hop he'd probably be playing ball overseas.
Now that J. Cole's debut album Cole World: The Sideline Story is now behind him, the North Carolina rapper is moving on to other aspects of music and among them is producing.
During an interview, J. Cole revealed that he's already started reaching out to artists like fellow rapper T.I. about possibly contributing to their projects production-wise.
"A lot of people don't know I produce all these songs. So I'm just reaching out to a T.I. or like the Wale's or just people that I respect and wanna work with. And that's my next chapter," J. Cole explained.
Later in the interview J. Cole spoke on where he'd think he'd be if it weren't for his Hip Hop career and shared that he'd probably be playing ball somewhere overseas.
"If I wasn't doing this I would definitely not have a regular job. That was not never in the cards," J. Cole revealed. "I felt like if I never became a rapper or wanted to rap I would really be one of those dudes overseas playing ball still tryna get in the league. I would be chasing some kind of hard dream. Some type of impossible dream."