I am not a fan of toner before, I used to wonder what they were for and isn't really necessary to include it in skincare routines. But now my mind is completely changed and I've been exploring different brands and formulas from Calendula flower, Glycolic Acid, Mandelic Acid and now, I'm sharing my iUnik Vitamin Hyaluronic Acid Vitalizing Toner review.
But first, what is Hyaluronic Acid?
Hyaluronic acid is a substance that is naturally present in the human body. Those The used as medicine or skincare product is extracted from rooster combs or made by bacteria in the laboratory. Hyaluronic acid is more popularly known these days used as a lip filler in plastic surgery. But some people apply hyaluronic acid to the skin for healing wounds, burns, skin ulcers, and as a moisturizer.
There is also a lot of interest in using hyaluronic acid to prevent the effects of aging. In fact, hyaluronic acid has been promoted as a "fountain of youth." However, there is no evidence to support the claim that taking it by mouth or applying it to the skin can prevent changes associated with aging. ( Reference)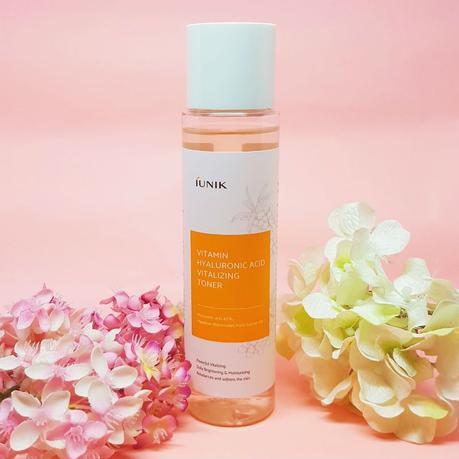 What is it?
iUnik Vitamin Hyaluronic Acid Vitalizing Toner is a gel type toner can help to make powerful vitalizing and moisturizing with Hippophae Rhamnoides Fruits Extract 5% and Hyaluronic acid 45%. If you're suffering from a rough face, needs more nutrition on your skin, and want a brighter skin tone, then this might be a good toner for you.
Performance
APPLICATION: After cleansing your face, you can apply the Vitamin Hyaluronic Acid Vitalizing Toner on your face using a cotton pad. But since this is a gel type toner, you can skip the cotton, and apply it directly on your skin with your fingers using the tok-tok technique.
SCENT: Totally unscented just like the iUnik Rose Galactomyces Synergy Serum.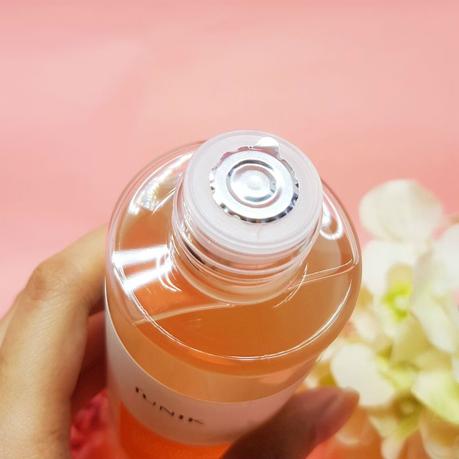 PACKAGING: The toner is packaged as is with only a plastic wrap around it and sealed on top. The bottle is a sturdy plastic so it's light and you don't have to worry it if will break. While the design, well there's nothing exciting about it but it looks like one of those trendy minimalist brands.
RESULTS: Despite its gel formula, this toner is for those with dry skin. I have oily skin but when the weather gets cold, I tend to get dry and flaky as well (seriously, I have a dewy flaky skin during cold months) so this is my go-to toner. It moisturizes my skin and improves my skin tone that has become dull due to the weather. Plus, I also like it's easy to use. I find it wasteful when I use a cotton pad so I just apply this directly to my face using my fingers.
Verdict
PROS: Moisturizes and brightens your skin. It's also lightweight, absorbs quickly into your skin, and no need to use a cotton pad to apply it.
CONS: It suitable for those with oily skin, and you can only buy it one online shop if you live outside of South Korea.
Where to buy?
You can buy iUnik Vitamin Hyaluronic Acid Vitalizing Toner in Unique4U for $16.47.
What do you think of iUnik Vitamin Hyaluronic Acid Vitalizing Toner review? What's your favorite toner? Share it below!