Companies are gushing the Table market with new tablets every fortnight. Officially, Samsung was the first to actually launch their tablet in Indian market. Then iPad 2 came along and it did crush the Samsung's market. But Samsung had always been the company which launches all its news products in India within few months of launching them internationally.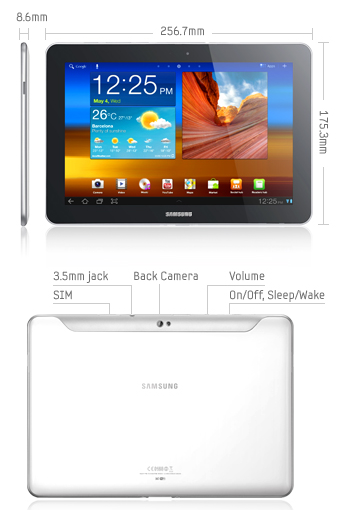 On 10th August 2011, Samsung launched their new Android powered Galaxy Tab variants, Galaxy Tab 730 and Galaxy Tab 750.
We don't have the actual perfect specifications but we followed their live launch webcast and could sum up these details from it.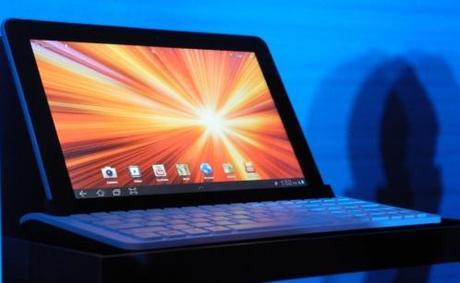 Hardware Specs :
Processor : 1Ghz dual-core NVIDIA Tegra 2 processor
Memory : 1GB RAM
Storage : 16GB / 32 GB
Display : 8.9 (Tab 730 ) / 10.1 ( Tab 10.1)
Camera :
Back : 3MP auto-focus camera with LED flash with HD (720p) Video Recording
Front : 2MP camera for video chat
Operating System : Android Honeycomb ( Android 3.1 )
Battery  : 7000mAh ( up to 9 hours of video, WiFi, surfing or up to  72 hours music )
Input/Output : 30-pin dock connector port and 3.5mm stereo headphone jack.
The Samsung Galaxy Tab has loads of other features which include connectivity options via 3G, Bluetooth 3.0, WiFi, USB, and A-GPS.
The browser supports Flash 10.2 bringing you the richest browser experience compared to any other tablet. Samsung boasts its Social hub which is supposed to be the hyped feature of the Touch Wiz UI making it easy to share everything you want with your friends. The social hub is a part of Samsung Hub which not only handles your social life but also your daily briefing including managing your daily news, RSS, e-books, and magazines.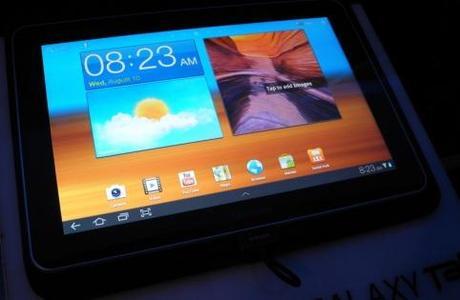 The device has 4 sensors, the Gyroscope, accelerometer, ambient light sensor and compass. Having a tightly integrated Google ( Android ) device it makes easy to have all the amazing Google features built it. The mail on tab is fabulous and with the rich WXGA LCD display. The Google mobile services include Google Maps, Google Talk with video chat, Gmail, Google Calendar,Youtube, and of course the Android Market which makes it easy to discover and enjoy Apps on your smart tablet.
The fully packed device also makes your work easy. With Honeycomb multitasking is made efficient and the split view support makes it easy to navigate within the App saving your time and getting things done faster. The Polaris Office suite provided with this device includes handling your PPTs, word or excel documents. It not only views and displays them but also helps your edit or create them wherever you are and whenever you want.
Prices :
Galaxy Tab 750 :  INR 36,200
Galaxy Tab 730 :  INR 33,990