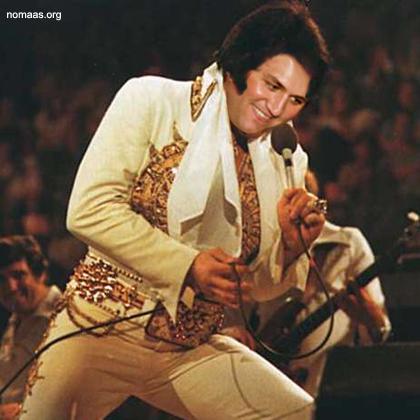 There is really not much I hate in life more than losing.  This has been the case for as long as I can remember.  I have read that you shouldn't initially feed a baby delicious food, because then it never develops a taste for disgusting things, like peas; instead, you should start with peas and progress to yummy peaches.  Well, sometime immediately after my birth, I must have been given a hearty bottle full of winning.  And since then, I have had a succinct and adverse reaction to failure.  Maybe this has to do with the fact that when my mother went into labor, she refused to go to the hospital until an episode of Dallas, her favorite TV show, was over.  She had a goal and, baby JHop be damned, she was going to achieve it.  My mother was a winner.  And she made me want to be a winner, too.  Perhaps too much.  Some little girls are allergic to pollen; I was allergic to pop-outs and passed balls.  You know all about my childhood softball adventures, which seemed like life or death at the time.  I may have mentioned my forays into all-boys roller hockey and basketball.  As a kid, my parents banned me from bowling, because I would stomp around when I threw a gutter ball and cry when I saw a final score of, like, 38.  It was not until college, when I could become appropriately wasted, that I dared to venture into a bowling alley again.  I have always hated losing. When I finally gave up competitive sports for college, I replaced them with beer pong championships and flip cup games.  From crossword puzzles to chemistry tests to cross-country meets, I have never dealt well with failure.  That said, win or lose, competition has always been part of my life; it is why I love sports, it is my crack cocaine. And when a void appears, I tend to fill it – at times, unknowingly.  
That is what happened to me with fantasy baseball.  As I explained before, I was invited into this league full of awesome people, I had no idea what to make of it or what I was doing, and in the purest of terms – I fell head over heels in love with it.  I "know" baseball, so I expected to enjoy it and I expected to eventually be good at it.  I had no idea just how much I would love it, or the everydayness of it.  It became part of my routine.  Setting my line-up was a game I got to play each night, against both myself and my opponents.  I enjoyed comparing statistics, predicting slumps, and analyzing match-ups.  I made the waiver wire my bitch (and I take pride in that, as ridiculous as it sounds).  I fostered some really incredible friendships with other managers.  I loved everything about it.  I finished the regular season undefeated in head-to-head match-ups, I won my division by 48 games, and I breezed through the playoffs.  Which brought us to last week's championship.  
Last week was also my Central Park softball championship, which had been rescheduled due to torrential rain; back-to-back titles were on the line.  I had a ton of court cases, bond hearings, and document deadlines.  And, to top it all off, my little brother began living on my couch again.  So, I know it has been awhile here at CDTF, and for that, you have my sincerest apologies.  But the following touches upon some of the craziness of last week, and more importantly, highlights my seven-day lesson in humility.  
Monday
:
I woke up exhausted, because I stupidly stayed up until 4:00 a.m. finishing Harry Potter and the Deathly Hallows.  Having read the book twice before, it is not like I was anxious to find out what happened.  I was just determined to finish it, I love getting swept away in the Battle of Hogwarts, and I didn't want the weekend to end.  It was like my brain's way of warning me that I was better off being wrapped up in a fictional wizard than anything or anyone else.  Instead, I begrudgingly got up, showered the fuzziness away, and then remembered I somehow dominated my first week in fantasy football.  I still do not know how that happened, but it gave me five minutes of confused-but-I'll-take-it amusement. In spite of this, I know that I am not very excited about fantasy football; it just doesn't do it for me.  Not like baseball, at least.  And when I thought about baseball, about how Joe Girardi's Braces went 12-0 the week before, I got a twinge of anxiety for the first time all season.  
I went to the office and met with clients, before running to court for the afternoon.  I did not expect to be there very long, but it turned into a three-hour clusterfuck.  Without going into detail, I have an incredible client, a refugee with an extremely sad story, who has done everything to make the most of his/her life in the United States.  Because of errors by a previous attorney, the case is so screwed up that I am not sure if I will be able to fix it.  By the time I finally left court, my brain was fried and I was beyond frustrated.  I was so late that I did have time to eat lunch, so I just grabbed my uniform and hauled ass to the softball field.  I could not stop thinking about my poor client. 
We played on this atrocious astroturf field all the way on 128th Street. We had never played there before. I thought we were going to this special field, allotted particularly for the championship. Wrong. There was literally a pothole in the batter's box (I will add photos later), which we had to either stand in front of, behind, or straddle. There were used condoms in the dugout. We joked around about not sliding in case there was a needle and someone got the HIV. A high school football team was practicing in the outfield. And it was right next to the highway - one foul ball almost took out a windshield, while sirens blared out anything the ump said in the outfield. Speaking of which, our umpire was the same one from

the week

before; you know, my best friend who threatened to give me a ticket for smoking, who emphatically called me out at home, and who almost ejected me in the first inning. Yup, that one. We were down 6-2 the whole game (and three of those runs were bases-loaded walks), until we tied it in the bottom of the sixth. Then, after holding them in the top of the 7th, we had first and second with no outs in the bottom half.  Our last hitter fouled out, our lead-off hitter lined to third, and…I came up with two outs, tied game, runner in scoring position for the championship. And I grounded sharply to second to end the threat. I had hit so well all game, too, which only made it worse.  So we went to extra innings.  We gave up two runs in the top of the eighth, only scored one in the bottom half, and the game was over. We should have won the championship and my last at-bat will haunt me until next season.  
On my way home from the Softball Field for Homeless People in Guam, I replayed the last inning in my head.  I wondered how The Braces were doing on this first night of the fantasy baseball championship.  But I mostly kept thinking about my client.  I sort of look at an individual case like my fantasy baseball team – it is a puzzle, with an assortment of moving pieces, with weaknesses to overcome, holes to fill, and strengths to attack, which ultimately needs to be figured out in some logical manner. I mean, cases like this are why I became a human rights attorney.  And the fact that I may not be able to figure this one out or help this person? It drives me up the wall, much more than losing any softball game or fantasy baseball series.   
When I finally got home, I checked on The Braces, only to discover that they had apparently decided to take Monday off – we were getting our ass kicked by The Peave.  Worried?  Not yet, it could have been worse and it was far too early in the week to care.  But my team had been hitting miserably, clearly in a slump for days, and it left me rather uncomfortable.  Especially because The Peave batted around .400 and players like Darwin Barney were getting steals.  I went to bed feeling dejected and mostly relieved that Monday was over. Tuesday could not possibly be as bad.
Tuesday
:  I was wrong. Today was pure insanity.  I went on an adventure to the criminal court in Queens, where I had never been before, which took nearly three hours.  I felt like I was, again, in Guam.  When I finally got back to the office, I checked on the Braces because there were a bunch of day games – and saw that they continued to suck.  A whopping 10 for 57.  I was still not worried, though.  It was only Tuesday.  Plenty of time to dig myself out of this ginormous hole.  The Braces were built as an offensive powerhouse and there was simply no way that all of my sluggers could go into a collective slump.  I went home, still exhausted from Monday, and passed out surprisingly early.
Wednesday
: The middle of the week crept up slowly and then smacked me across the face.  I was in and out of court all day, but all of my cases went really well.  The Braces, on the other hand, were atrocious.  Simply awful.  No one could hit.  Everyone was injured (ARod, Nelson Cruz, Matt Holliday, Jimmy Rollins, Mike Morse, Kyle Farnsworth, and Brett Lawrie).  Every single one of my starters imploded.  I was officially pissed off.  The Peave kept texting me to rub this in, which, again, pissed me off.  If I had acted like such an obnoxious asshole for the first 23 weeks of the season, when I easily dispatched of everyone week by week, they would have kicked me out of the fucking league.  I tried to convince myself that I had greater things to worry about than fantasy baseball – and clearly, I did – yet I could not stop brooding over getting a measly 10 hits again.
Thursday
: This was one of those days where there were only, like, eight baseball games and everyone else had the night off.   I figured this bench day would give The Braces an opportunity to close the gap, at least somewhat.  Wrong.  It was just as horrible as the previous three days and The Peave kept rocking the hell out of the ball.  I stopped looking at the stats.  For the first time all season, I could not even look at the fantasy baseball website.  At the end of the night, I glanced at the score and saw that I was down 10-1, the greatest deficit I had ever been in and the latest point in the week that I had ever been down in a series.  I was behind by 20 hits and nearly 40 total bases, practically insurmountable deficits.  I knew it was over.  To get my mind off of my hopeless fantasy baseball situation, I started to read The Night Circus, a new book by Erin Morgenstern.  Within three chapters, I was completely enthralled.  
Friday
: I got up super early – I had a bond hearing at a criminal court, documents to file at the Immigration Court, and a divorce to file at the Supreme Court.  No time to write CDTF, as much as I wanted to.  I finally checked our league website and perused the messages from the other managers.  Sigh, yes, I knew that I was getting my ass kicked for the first time all season.  And, yes, the score was really surprising. So I responded:
I have thankfully been so slammed this week that I haven't even had time to care much about fantasy baseball [a lie to make myself feel better].  Or the fact that my team is being murdered by The Peave.  Listen, it was bound to happen at some point.  The Braces just picked the worst time ever to go into a collective slump, both pitchers and hitters, or get injured.  I am shockingly not bothered by it, because the whole week has been such a comedy of errors. And The Peave's team has played unbelievably awesome. So, as far as I am concerned, he has earned the championship. I have pretty much accepted defeat, although I would never count my team out until it is officially over. Is it possible to somehow tie this up? Um, sure. Is it likely? Not at all. And I am cool with it either way. I am just so happy/relieved it is the weekend. I hope you have a good one, and regardless of what happens, it has been so much fun playing with you all this season. 
At the time, I really thought this message was the turning point in my week. I felt like Harry Potter entering the Forbidden Forest to face Voldemort for the last time; the golden snitch, emblazoned with the words "I open at the close," would only open when Harry finally admitted, and accepted, that he was about to die.  For the first time in my entire life, I admitted, and accepted, defeat – something I did not think was possible for me to do.  I had lost.  This match-up was over.  There was just no way to come back from such a deficit and I knew it.  So, as graciously as possible, I tipped my hat to the league for a well-played season and sat back to watch The Peave sprint across the finish line.  
And that is when The Braces woke up.  They were on fucking fire.  I finished Friday 17-for-46, with three homeruns, three steals, ten runs, and 29 total bases.  While behind in most categories, I was all of a sudden back in this thing.  I still did not get my hopes up, but there was a sliver, just a sliver, of promise.  The Braces refused to roll over and die.  And I loved them for it.  
Saturday
: From the first game on Saturday, the Braces were unbelievable.  They went 22-for-57, with two homers, ten RBIs, 13 runs, and 31 total bases.  I was not only still in the series, I was now winning it.  But barely.  I was up by two hits, two total bases, and like three RBIs.  I safely had the saves and runs categories.  He safely had wins and ERA.  But the other eight categories were up for grabs.  All week long, I had dropped my starting pitchers, the ones who no longer had any starts left, to pick up relievers in order to chase the "holds" category.  I mean, I said adios to Dan Haren and picked up…Rex Brothers?! Who the hell is Rex Brothers? I didn't care.  He had three holds in the past seven days and I needed him (he came through, too). But on Saturday, I dropped everyone possible and picked up four starters for Sunday.  I decided to go after WHIP and strikeouts.  As long as I held onto hits or total bases or RBIs; OR if I took WHIP and strikeouts; OR if I overtook steals and strikeouts – I could win.  I spent most of Saturday sleeping, reading The Night Circus, and being amazed at my team returning from the dead.  The whole season was going to come down to Sunday, a Game 7 of sorts, with the championship on the line.  And all I needed was for my team to play…normally.  
Sunday:
I got up at the crack of dawn, because I had to be in Central Park at 7:00 a.m. to volunteer at the Susan G. Komen Race for the Cure.  It was heart-warming and heart-breaking all at once.  On one hand, it was incredible to see thousands of people raising awareness and donations for breast cancer.  On the other, it made me think about my mother, the woman who has always inspired me to win, and how much about my life she never got to know.  Like my obsession with fantasy baseball, for instance.  I raced home to set my line-up and debated whether I should shower.  See, I had disgustingly not showered since Friday morning – right before the Braces went on their tear.  I am too superstitious to fuck with karma, so I just threw on sweats, grabbed The Night Circus, and plopped myself on the couch, greasy ponytail and all.  And then I proceeded to watch the Braces suck all day.  It started with the Yankees – both ARod and Robbie went 0-fer. And it continued with…everyone.  But as we were nearing the end of the day, The Peave was up 6-5, my strategy of picking up strikeouts and WHIP worked, and we were still tied with hits.  All I needed was one hit! That is it. Since I had won all of our regular season match-ups, I could win the championship with a tie.  So…one hit. ONE.
The season came down to the Cards/Phillies game at 8:00 p.m.  I had Lance Berkman and Jimmy Rollins playing, while The Peave had Chase Utley.  Ironically, my team slogan all year had been "It's not over until The Fat Elvis sings."  As the game went on, Jimmy had one hit, Lance had one hit, and Chase had…three. Three fucking hits! So it all came down to Lance Berkman's last at-bat.  If he got a homerun, we tied, and I won.  But The Braces lost the championship.  It was officially over when the Fat Elvis sang.  
I fell asleep after finishing The Night Circus which, like the fantasy baseball season, I did not want to end.  The Peave totally out-played me all week, except for Friday and Saturday, and he deservingly won the title. A big congrats to him.  In retrospect, I think it would have been easier to lose 10-1, like the score was going into the weekend, than to lose by one hit, one homerun, or one steal.  But The Braces choked during Game 7.  Baseball is funny that way; I lost one series all season, by one category, and it was the only point that mattered.  I was disappointed, sure, but not as much as I had expected.  Joe Girardi's Braces still had one hell of a rookie season. And I cannot wait until next year. 
(Photographs will be added when I get home from work! Update: I will fix the weird spacing issue, too.)