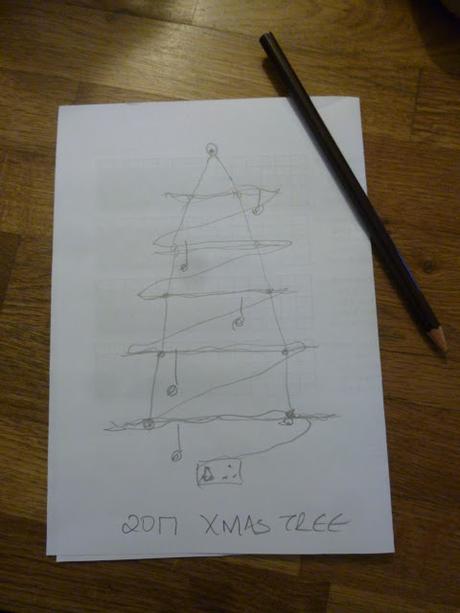 It started as a scribble ....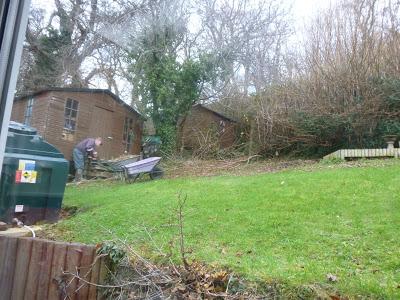 ... well really I guess it really started when I looked out of the window and saw this absolute decimation of one of my favorite views from the kitchen window. 
When Alan prunes, he prunes with gay abandon and nothing is safe, so down came most of the little tree and bushes that made my little shed look like a fairy tale shed nestled in the wood.  Now it's exposed I'm sad, it looks bare and un-protected .... it will grow back he said ... it was already perfect I thought ... you bloody vandal !!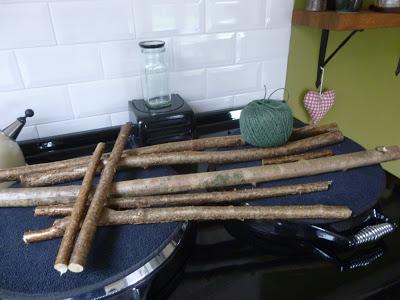 Anyway I digress ... in a determined effort to make good a bad job, the smaller branches have been cut up as kindling and some of the bigger branches have been put to a very good use.
A free and totally homegrown Christmas Tree.
I left them to dry off a bit on the Aga so they wouldn't leave damp marks on the wall and while they warmed up I found some green string (thanks Dad your string stash is still coming in  handy), pulled out the one box of Christmas decorations that survived our big decluttering session over the Summer.  We had chosen to keep only the most favorite of Christmas bits and pieces, the things that meant something to us and that we will be happy to see year after year.  I had enough for a quick tinsel strewing of the living room .... and to decorate the pile of twigs ...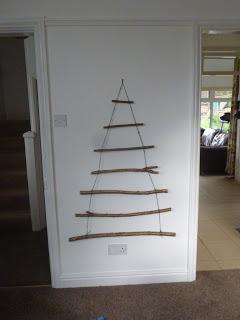 ... that were about to be turned into a Christmas Tree.
It didn't look much at first, twigs and string hanging from a single screw in the wall that usually holds my 'cottage fireside' picture.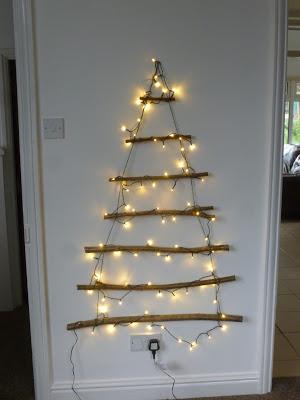 But the fairy lights glammed it up, as only fairy lights can.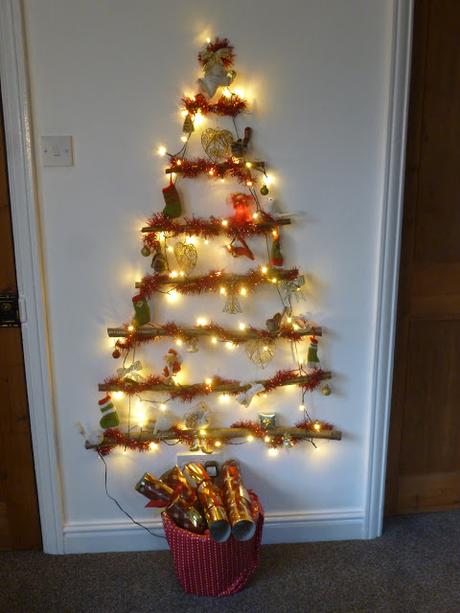 And with the addition of a bit of tinsel, some of our most treasured Christmas bits and pieces picked up over the thirteen years that we've been together, and a wrapping paper covered flowerpot filled with Christmas crackers ...
... it's beginning to look a lot like Christmas  :-)
Sue xx