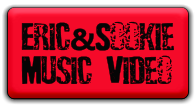 Hope you're having a great Friday, Eric & Sookie Lovers! It's almost the weekend (for those of you, who don't have to work, unlike me

)!
Let's make your day a little bit brighter and get your fingers tappin' and your feet a-stompin' to get you pumped for the weekend!
We found a couple of Eric & Sookie lovin' videos to share with you! Hope you like them!
This first one is brought to you by Augustjente1984, who has made some great Eric & Sookie videos before! Here's her latest video devoted to Eric Northman! The song is titled, "Time"! Well, it's time for you to check it out!
This next video was edited by Nutbustedhaji and the song is; "Say So" by My Favorite Highway!  We think you love it – because WE say so!
Hope this makes your Eric & Sookie Lovin' day a little bit better!
Thanks to both vid makers for keeping our Eric & Sookie lovin' hearts entertained!
What are your thoughts? Share 'em below!