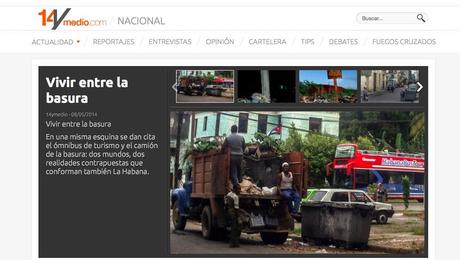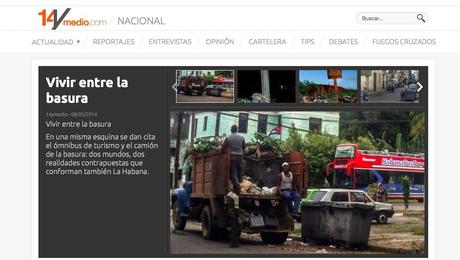 The 14ymedio homepage
Yoani Sanchez is a name associated with resilience, courage and a tremendous desire to see changes in Cuba.
It is through Yoani's award winning blog, Generation Y ---a reference to the trend for Cuban parents naming their children with names starting with the letter Y just around the time of her birth, 1975---that we have taken a peek into the daily lives of Cubans under the regimen of the Castro brothers.
Even President Obama has praised Yoani's work, writing that her blog "provides the world a unique window into the realities of daily life in Cuba", applauding her efforts to "empower fellow Cubans to express themselves through the use of technology." 
Now Yoani expands her influence with the first ever digital daily newspaper coming out of Cuba. 
Its name is 14ymedio (14 and a half), and it is published and edited by Yoani herself, with collaborators coming from everywhere.
The new digital newspaper includes such sections as News, Reportage,I nterviews, Opinion, Cultural Guide, Tips, Debates and
Crossfires.
But what caught my attention as I examined an issue online is the essential information presented, especially for those readers who live in Cuba.
Yoani uses Twitter to promote elements of each edition.
The tweets offer useful information such as the constantly changing price for food and essential staples.  In one edition, comparing the price of tomatoes and cucumbers in different zones of the country.
An interview conducted by the Yoani, with US Vice President Joe Biden, carries the headline: We can act in a creative way concerning Cuba.
Photo galleries that show the real Cuba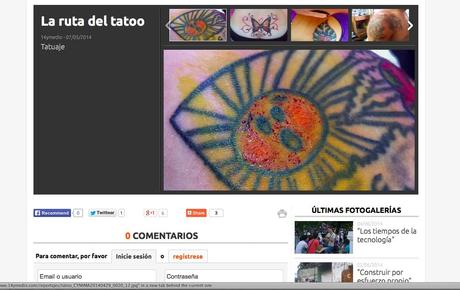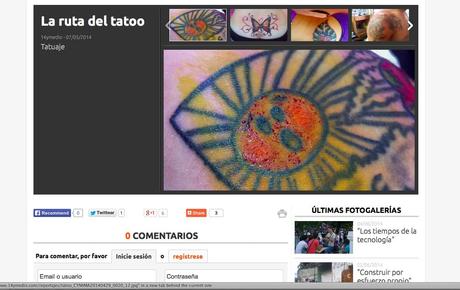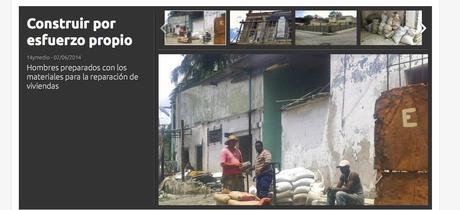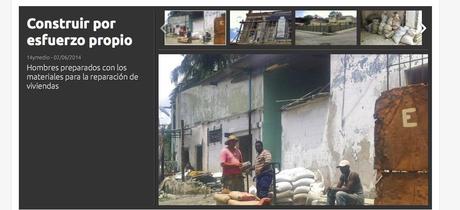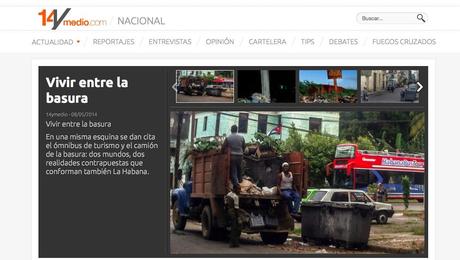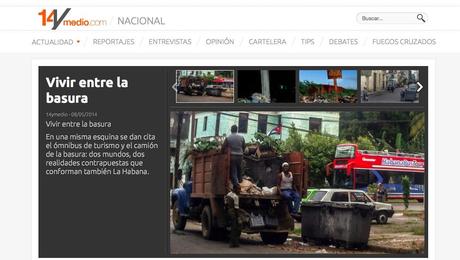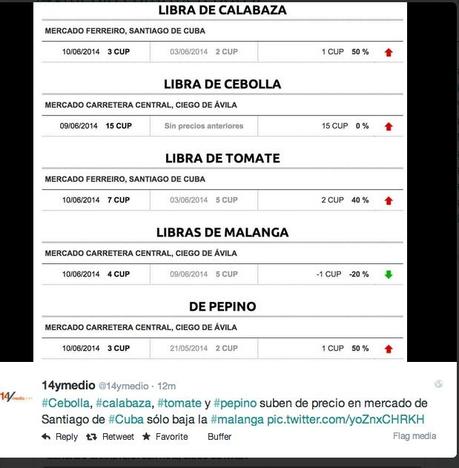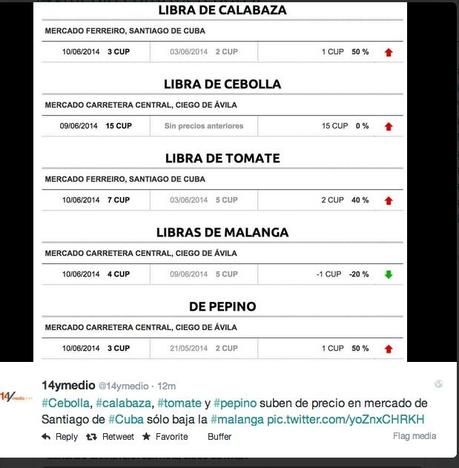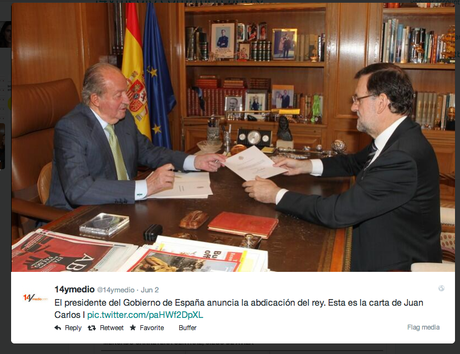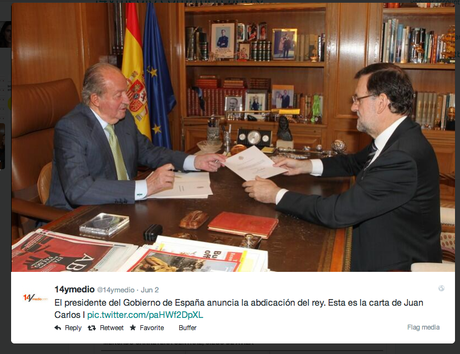 Photo galleries offer a glimpse into daily Cuban life; notice essential graphics detailing food price fluctuations
Photo galleries are an important part of the new digital daily. Photo coverage ranges from stories about construction workers going about their job in the midst of scarcity of materials, to the trends for tattoos in Cuba.
Another photo gallery, with a headline that reads "Living in the trash", offers a contrasting view of a double decker tourist bus and a garbage truck, side by side.
The Cuban government, as expected, is not happy at all with Yoani's latest journalistic salvo in favor of an independent press voice in Cuba.  According to a report in The Miami Herald,
"People on the island who try to visit the Web site 14ymedio.com are redirected to Yoanislandia.com, which reflects the Cuban government's attacks on the blogger as part of a U.S. campaign to undermine the communist government."
Yoani has said that 14ymedia can be accessed from inside Cuba through an "anonymous server" – referring to a sometimes complex way of getting around censors – but declined to make public many other details about its operations.
All in all, Yoani does it again, allowing us outside of Cuba to take note of the daily struggles that Cubans in the island go through to merely survive.  This is an effort worth supporting, and I understand that one of the best ways that those from the outside can help is to send Cubans in the island USB sticks that they can use to copy and to share contents of 14ymedio.
It's the least we can do to help Yoani's brave efforts. We wish 14ymedio and Yoani much success.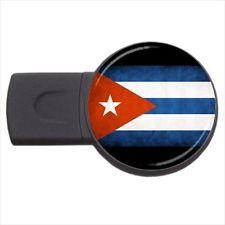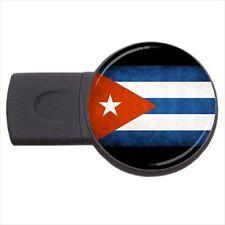 Sending USB sticks to Cuba can help residents access the new digital newspaper in the island
All about Yoani Sanchez (and a Yoani bibliography):
http://www.huffingtonpost.com/yoani-sanchez/
http://en.wikipedia.org/wiki/Yoani_Sánchez
TheMarioBlog post # 1509
Please enable JavaScript to view the
comments powered by Disqus.
comments powered by

Disqus