Whether you look forward to tax time and the refund that's coming your way or you dread tax time because you'll be handing over more money, we all need to get our financial records together so we can file our taxes. The key to making the process as painless as possible is to stay organized throughout the year so you're not scrambling to make sense and order out of the documents you've accumulated over the previous 12 months. Following are a few tips: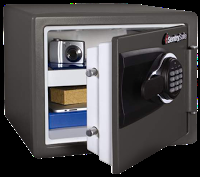 Have a filing system. At the beginning of the year, designate a file folder for all important tax papers as you receive them, such as your W-2s, charity contribution letters, donation receipts, health bills, etc. Most importantly, store these documents in a trusted, safe place.  and keep them in a secure lock box until it's tax time. One storage option is the reliable, fire- and water-resistant SentrySafe Large Digital Fire Safe, which provides ample storage for important and irreplaceable documents, such as legal forms, birth certificates, passports, social security cards, CDs, digital files, photos, and other valuables. Master Lock's Keyed Locking File Box is another storage solution that has additional organizational features, including a filing system to keep important documents organized and secure.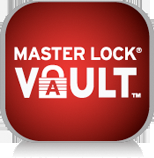 Store your documents online. If you prefer to store your documents online (or want a backup of your physical files), use the Master Lock Vault. Instead of shuffling through piles of paperwork when filing your taxes, store personal expenses and documentation in the secure, easy-to-use Master Lock Vault app. The app eliminates the worry of lost or stolen paper documents that contain confidential information and provides reliable, convenient 24/7 access so you can easily pull up information whenever and wherever you are. Beyond tax season, you can use the system year-round, via the website or by installing one of the free mobile apps on either of your Apple®, Android®, Kindle® or Nook® devices.
Don't procrastinate. As soon as you've received all of the documents you need to prepare your taxes (from your employer, bank, daycare provider, health insurance company, etc.), start filling out your forms (if you do them yourself) or line up a tax preparer. You don't want to be working on your taxes the night before they're due and discover that you're missing an important document or you have a question that you can't resolve on your own.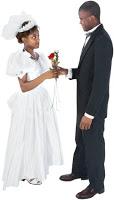 Check the laws on life events. Many major life events, such as marriage or divorce, birth of a child, buying a first home, or death of a spouse can affect how much you pay in taxes and the forms you need to file. Be sure to investigate the laws or consult with a certified tax preparer if you've experienced any significant changes in your lifestyle in the past year.
These are just a few of the ways in which you can be prepared to file your taxes. If you're struggling this year to make sense of your records and locate important documents, it's not too late to get a great start in being organized for next year!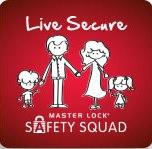 Disclosure: As a blogger on Master Lock's Live Secure Safety Squad, I receive compensation and product samples to facilitate my reviews and posts. All opinions are 100% my own.