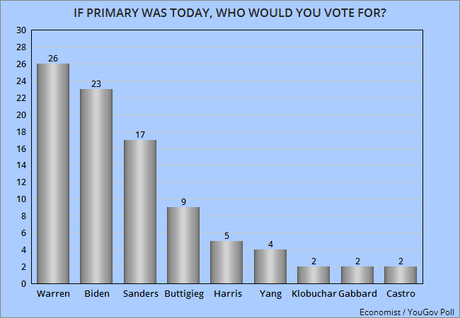 These charts reflect the results of the latest Economist / YouGov Poll. The survey questioned 600 Democrats and Leaners nationally between November 10th and 12th (no moe was given for just this group).
It shows that on a national level, this is still a 3-way race for Democrats. Warren is leading this week, but in this poll she and Biden have been switching the lead for several weeks now -- with each being only slightly ahead of the other each week. This week it is Warren with 26% and Biden with 23%. Sanders is the only other candidate in double digits with 17%. Buttigieg has 9%.
The chart below shows the demographic support for each of those four candidates.