As we wind down the "high" wedding season, we now enter a new phase of the wedding planning process... The Save the Date season!  It is the time of the year where our company is flooded with Save the Date orders.  I created a Treasury List on Etsy to showcase some of my current faves.
Quick "Save the Date" tips:
They don't HAVE to match your invites exactly, have fun with them!
If you are considering magnets, add a little fun and send them in a self-mailer
Include the date, your wedding website and let guests know that the formal invite will follow
Make sure you add a return address to the back flap of the outer envelope. Remember, you want to hone the guest list now so when its time to mail the formal invitation, you are ready to go!
Hoping some of these spark some ideas for your own nuptials.  Congratulations and take care til' next time! --ct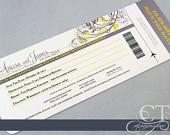 Boarding Pass Save the Date
Christy0008 $2.65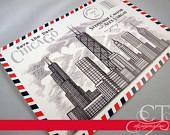 Chicago Themed Skyline Save ...
Christy0008 $4.00

Save the Date with stringed ...
Christy0008 $3.50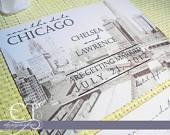 Chicago Skyline Save the Dat...
Christy0008 $2.50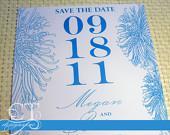 Chrysanthemum adorned Save t...
Christy0008 $2.75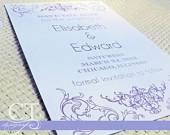 Simple Save the Date with Fl...
Christy0008 $2.50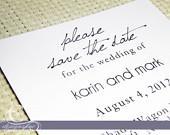 Branch themed Save the Date
Christy0008 $2.50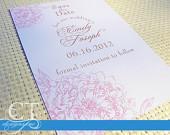 French Inspired Peony Save t...
Christy0008 $2.50 Treasury tool by
Red Row Studio
.