Here's the latest in True Blood casting news!
Michael Ausiello from TVLine.com has confirmed that Chris Meloni has been hired to play a role on True Blood in Season 5! Read more about it below!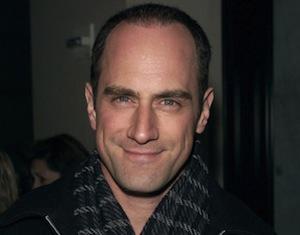 Before you get spoiled…we have some more casting news to share with you!
It seems that Rutina Wesley will NOT be joining The Walking Dead – according to The Vault.
"We have learned, "exclusively" from Rutina's representatives, that, once again, this is not true."  They said that she: "Likes the show, but not true."
So disappointing…I was looking forward to seeing her on The Walking Dead! But just like most rumors – they're either true or false and this one happens to be false! Not sure how I feel about that, but feel free to speculate below!
Now back to the original reason for this post! Find out more about Chris Meloni's role below the cut!
WARNING: If you don't want to know – please don't read below!
This is what Ausiello says…
After weeks of negotiations, Chris Meloni is officially joining True Blood as a series regular in Season 5.

According to executive producer Alan Ball, the former Law & Order: SVU front man will play, "An ancient, powerful vampire who holds the fate of Bill and Eric in his hands."
Hmmm…so that means that whomever speculated that his role will be involved with Eric and Bill and the Authority…you are correct!

What do you think? Share your thoughts below!