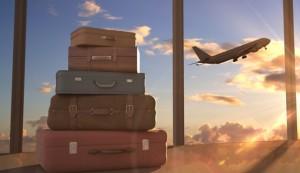 Americans who work full time save more than one-third of their vacation days for the summer and another 30 percent save more than half of their annual vacation days for summertime. But, if you haven't planned a trip ahead of time, work and a busy schedule can prevent you from getting away during the lazy days of summer.
If you have unused vacation days burning a hole in your pocket, it's not too late to take an end-of-summer vacation. And you aren't limited to a "staycation" or trip within driving distance – there are plenty of international destinations that can be easy to get to for long weekends.
Here are tips for planning a last minute trip.
Look at last-minute vacation websites
First things first – go to the sites that cater exactly to your current travel needs: last minute trips. Sites like Lastminute.com can help you save money on any and all aspects of your vacation, including airfare, hotels, activities and even the whole package. Travelzoo.com will do the dirty work for you too, scanning thousands of websites and e-newsletter deals. Or you type in your departure and arrival airports for a list of cheap flights on Airfarewatchdog.com. TravelZoo's sister Fly.com also lets you search by date and flights, hotels and rental cars.
Search for direct flights
If you only have a few precious days for a trip, you won't want to waste any time sitting in an airport waiting for a connecting flight. Check out which airlines fly out of your closest airport and where they fly directly. For instance, if you fly out of New York, it will be easy to find direct flights to Mexico, the Caribbean and even Europe. If you live on the West Coast, direct flights to Mexico, South America and the Philippines are plentiful.
Call resorts directly
Travel sites always have deals, but since you're planning last minute, calling the resorts and hotels directly can land you a fully-planned vacation. The front desk has access to the most recent cancellations and may have more flexibility to negotiate prices. Plus, if you are able to book at an all-inclusive, you can work with the front desk at the time you book to reserve your accommodations in addition to reserving your dinner plans, activities and nighttime entertainment so you won't have to worry about any planning when you arrive.
Sign up for free e-newsletters
Don't spend hours searching for travel deals. Instead, hop onto travel sites and sign up for their weekly last-minute deal newsletters. Then, you'll receive information about their deals before all of the information goes live online. The two you should definitely sign up for are Travel Zoo's Top 20 travel Deals newsletter and Sherman Travel's Top 25 newsletter.
Be flexible
You may have always dreamed of traveling to a specific destination, but since you're planning last minute, flexibility will make planning easier and cheaper. When airlines need to fill seats and rooms, they offer up last-minute deals. It will be easier to find bargains and open rooms if you don't have a travel agenda already in mind, complete with the times and days you'd like to fly.
Remember, keep it simple for yourself – it can be easy to let yourself get bogged down planning out all of the logistics, itineraries and prices when you're figuring out your last minute escape. But even though it's spur of the moment, this trip is supposed to give you a break from your hectic life, even if it is only for three days. Instead of getting stressed, focus on an easy, simple kind of getaway. Ideally, it should be simple enough to organize in just a single afternoon.
Photo from Inquisitr.com.