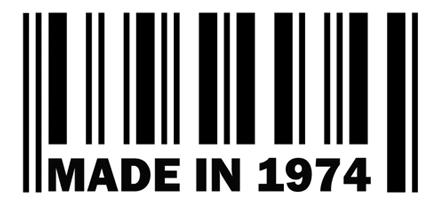 So here I sit on the eve of my 40th birthday feeling very meh about the whole thing. I'm sooooo not in the mood to celebrate. This has been a very difficult September for me and my family. All I wanna do is stay in bed and read magazines. But alas I must rise tomorrow and go out into the world.
When did 40 become such a big deal anyway? Billions of people live to see their 40th birthday so why is it a milestone? I am entitled to no extra privileges. I don't qualify for any accommodations. I am still too young to retire. From what I hear my body starts changing for the worst and I will start having problems with aches and pains and bad vision. So what is there to celebrate? Don't get me wrong. I appreciate God's mercy and grace by allowing me to see another year. But every birthday is a blessing y'all. Every single one. I'm not giving in to the pressure of having a 40th birthday blast just because it looks good on Facebook.
Truth be told I've never been a big party girl. My first birthday party didn't happen until I was 25 years old thrown by my very dear friend in cahoots with my husband. I felt so awkward being the center of attention but it made them so happy to do it for me (it was a surprise party) so I let it be. I live out loud every day. I do whatever I want within reason from January to January because I fully understand that life is ever so short. Why wait until that one day a year to "go all out"? Do it any day anyway.
My very best birthdays have been the ones I celebrate alone. The ones where I go out all day and don't look back. No phones. No emails. No agenda. Just let God guide me. I went to New York on my birthday a few years ago solo. Damn that was a great day. Spending time in one of my favorite cities in the world where no one knew who I was. I was supposed to go this coming weekend but unfortunately something has come up and my plans have been shut all the way down. I could cry about that but I won't. Life goes on.
I'll stop babbling now and get on with my evening. Wish I could see my parents and my sister for my birthday. It's always so good to see them. But they live too far away for all of that so a phone call will have to do. I hope I get some flowers tomorrow. That would make my day. And some quality time with my kids. And maybe a decent lunch that I didn't have to make myself. Yeah that would be a treat. And no drama, meltdowns, or near misses that raise my blood pressure. Hmmm…. This sounds exciting!! I'm gonna go get some candles and make these wishes right now. Thanks for reading! See ya!!