Early winter is a great time to assess your game. You have a spring, summer, and maybe a fall season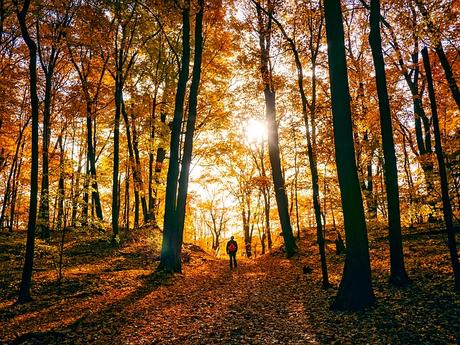 Go take a hike! … and do some prioritizing.
under your belt so you should have a lot of information to sort through.  January is typically the time many baseball players and coaches start to gear up for the next year of baseball.  To "gear up" properly, everyone needs to take an honest look at themselves starting now to make decisions on how to prioritize their pre-season schedule.  That's going to involve some honest reflection.
There are too many areas of the game for a player or coach to just try to get better "in general."  We all have strengths and weaknesses so accurately assessing your skills for top needs and priorities can make your off-season much more efficient.
Over the years on this site, I have provided numerous resources to help players and coaches better plan for the upcoming season.  Below are two of them (with links and short descriptions) to help you get started on this important process.
NOTE: Another eBook is coming soon!  This one is totally on off-season stuff.  Subscribers to the site will get info about it first so join the club!  If you have not already done so, enter an email on the right side of the site under where it says "Are you a Baseball By The Yard member?" and you'll be all set.
Coaching Skills Assessment – this quick assessment for coaches has the coach rank themselves in various aspects of coaching using the questions I provide.  It also gives some tips to affectively analyze the assessment.
Player skills rating chart – this assessment forces players to analyze every part of their game.  Players may need some help from a trusted source on this assessment.  It is important to be brutally honest with yourself on this one so don't let your ego get in the way.  Sometimes having a coach fill out one on you as well can be useful.  Don't take the ratings by others personally.  We all start at different places.