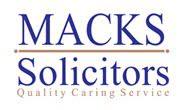 Lawyers are renowned for their straight-line thinking and pedantic natures. Sufficient for them to sometimes be dismissed socially as boring, whilst recognising that those same characteristics help them carry out their work. So, call it boring if you want or the lack of an imagination but Judith has decided to continue practising family law! "Quelle surprise," you may even say if, by chance, you are practising your foreign language skills at the same time as reading this!
However, my professional life will now be as a consultant with
Macks Solicitors,
a firm founded by Nick Mack some 15 years ago which has recently expanded into both family law and Darlington. Like me, the other members of the team are collaborative law practitioners as well as members of
Resolution
. Although my intention is to continue to provide a personal service for clients, there will be wider support and cover from other solicitors meaning that I can hopefully now find time for some of my other interests and responsibilities.

Why Macks you might ask. Well it's all in the name: "Matrimonial And Collaborative Know-how Simplified."