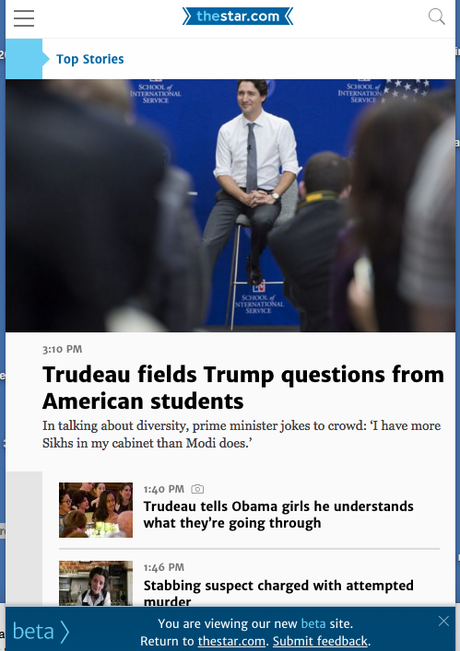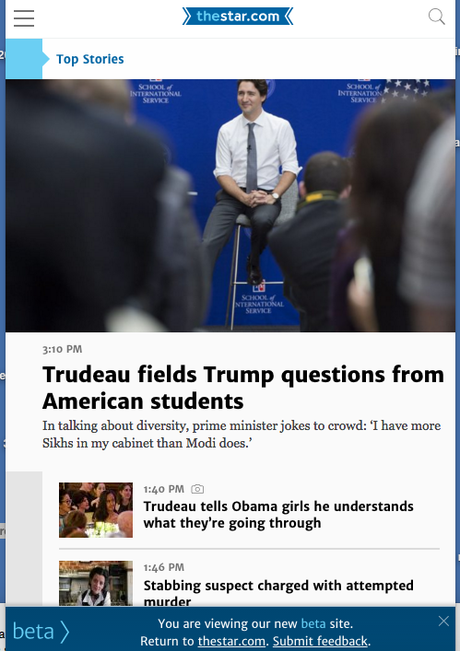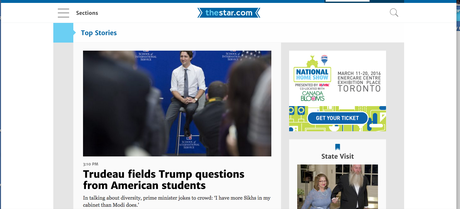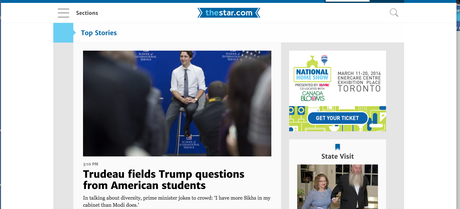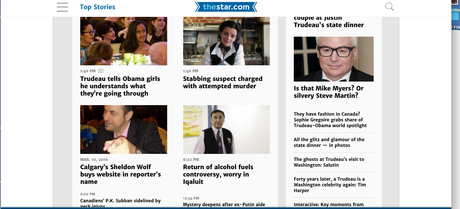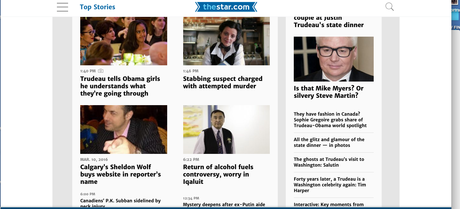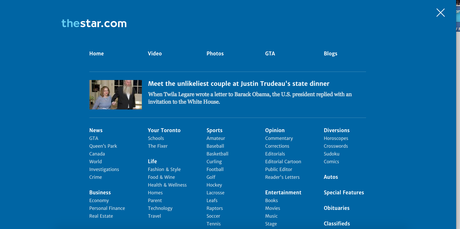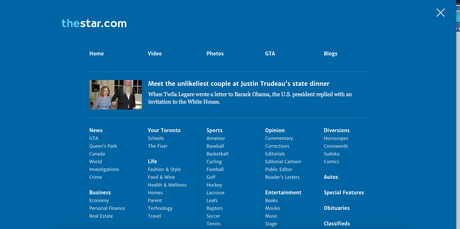 In an interview recently, Christopher Goodridge, Star Media Group's chief operating officer of digital, expressed opinions that are similar to those of many others in the industry: 
—"We have definitely emphasized the article page and thought about the article page as being the point of entry for a lot of our users."

—"The philosophy behind it is a mobile-first approach. It's fully responsive, so I think it was a realization that as traffic patterns are continuing to shift to mobile and sources of traffic are changing, we have less traditional "come to the homepage" kind of traffic and more and more referral traffic. The whole redesign is meant to reflect that reality."

—"So our focus will continue to be having a great experience across all platforms whether it's native apps on mobile and tablet, or the web"
The new design, still in beta testing, is well organized and presents plenty of information without overwhelming the user. With the exception of the lead story, all other stories only include a headline, without summaries or flash lines.
Navigation is interesting. If one hits the hamburger on the left of the screen, it takes you to a full screen navigator with the site's entire topics. 
TheMarioBlog post #2121
Please enable JavaScript to view the
comments powered by Disqus.
comments powered by

Disqus